MATTHIEU RICARD: In the beginning, our mind is very turbulent, so it is very difficult to complete an analytical meditation and to cultivate compassion, and it's still more difficult to observe the nature of awareness. We just have to deal with a whirligig of thoughts. The first step, therefore, as we have seen, is to achieve a certain level of calm. We don't do this by knocking out the mind the way we would knock somebody out with a stick; rather we give it a chance to become a little clearer, a little more stable.
That's why most meditations begin with observation of the breath. It is at the same time practical (the breath is always there), simple (a constant movement of coming and going), and subtle (it's invisible, and if we don't pay attention, it disappears instantly from our perceptual field). It is, therefore, an excellent object for refining our attentional faculty. This simple training is not necessarily easy, however. We can even be discouraged at the beginning by seeing that "I have more thoughts now than I had before; meditation is not for me." There are not necessarily more of the thoughts; rather we have begun to perceive what is going on, to be able to gauge the extent of the damages. However, like a waterfall turning into a mountain torrent, and then into a river, and finally a still lake, the mind calms down with time.
After a few weeks or even a few months, I can pass on to the next stage: "Now that I have a more flexible and accessible mind and can direct it like a well-trained horse, I can say to it: 'Apply yourself to compassion.'" This sequence of progression should be respected, and it is of no use trying to skip ahead. If you try to meditate on compassion when your mind still won't hold still, you won't cultivate compassion; you'll simply be distracted.
I can also ask myself, "In the end, who is meditating? The ego? Awareness?" I can analyze the nature of all that. In a more contemplative and direct fashion, I can deepen my questioning: "What is behind all these thoughts? Is it not awakened presence, the quality of pure awareness that is behind all mental events?" At that point, I begin to glimpse that which, underlying all thoughts, is always there like the unmoving sky behind the clouds. I can then let the mind rest in this pure awareness.
A Toolbox for Meditation
CHRISTOPHE ANDRÉ:
Meditation is not only a religious or spiritual practice; it is also a form of mind training. It can help us cultivate attention, detachment, understanding, and emotional balance. It can also help us to develop our basic human virtues, which otherwise might lie dormant deep within us and not express themselves. I'm talking about kindness, compassion, generosity, and so on.
Meditation is simple. It only requires us to regularly pause and observe the nature of our experience—our breathing, sensations, emotions, thoughts. Everything starts with that.
Starting with very simple kinds of exercises like those recommended in mindfulness meditation (the kind of meditation we use in health care and education), there are many meditative traditions that are much more demanding and complex. As with the piano, we can very quickly learn to play a few little pleasant tunes; then we can go on to cultivate virtuosity for the rest of our lives.
ALEXANDRE JOLLIEN:
Let things pass. If I had to sum up the practice in three words, without hesitation, I'd go for "Let things pass." In the midst of chaos or deep in one's inner battlefields, dare to make the experiment of not controlling, of dropping the self. It's mayhem, but there's no problem! Far from giving up and far from resignation, letting things pass means distinguishing between the psychodramas (the problems created by conceptual mind) and the genuine tragedies of existence, which call for solidarity, commit- ment, and perseverance.
Meditating is stripping down, daring to live nakedly in order to give oneself, contributing to the welfare of the world, giving one's share. Why don't we look at the day that lies ahead of us not as a store where we can acquire things, but as a clinic, a dispensary of the soul, where together we can recover and advance?
MATTHIEU RICARD:
Meditation requires diligence, which should be nourished by enthusiasm, by joy in the virtues, by inner peace, by compassion, and by the feeling of having a clear direction in life.
Meditation, in itself, does not have harmful effects. Meditation is not contraindicated unless it is not properly understood or properly used—used in the wrong conditions or at the wrong time. Whether we like it or not, from morning till night we are dealing with our mind. Who wouldn't want their mind to be functioning in the optimal fashion and to be providing them with inner freedom rather than playing rotten tricks on them?
This is an adapted excerpted from the newest book from Matthieu Ricard, Christophe André, and Alexandre Jollien, Freedom For All Of Us: A Monk, A Philosopher, and a Psychiatrist on Finding Inner Freedom.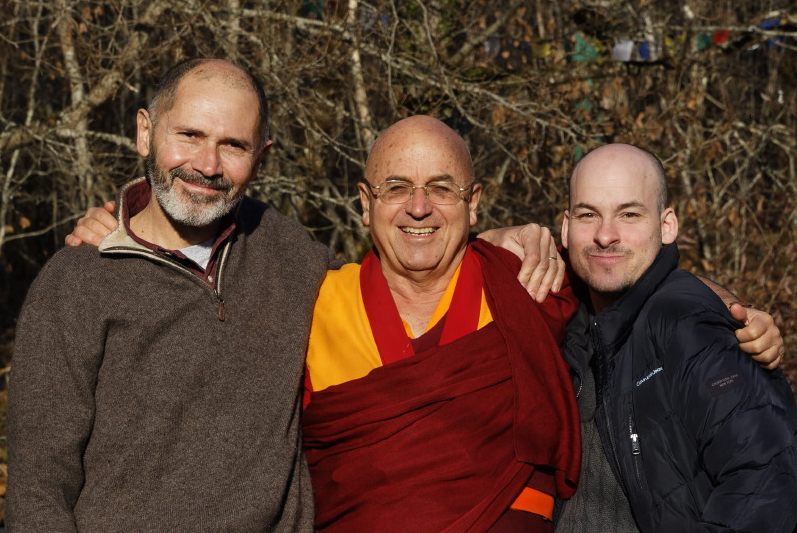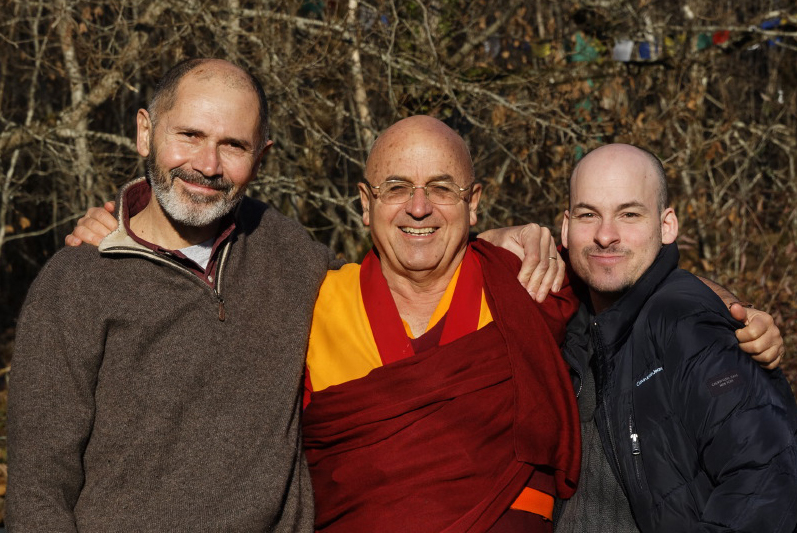 Matthieu Ricard is a Buddhist monk, a photographer, and a molecular geneticist who has served as an interpreter for the Dalai Lama. 
Christophe André is a psychiatrist and one of the primary French specialists in the psychology of emotions and feelings.
Alexandre Jollien is a philosopher and a writer whose work has been attracting an ever-growing readership. Together, they are the authors of In Search of Wisdom and Freedom For All of Us.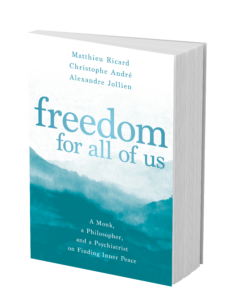 Learn More
Sounds True | Amazon | Barnes & Noble | Bookshop | IndieBound