The Author
Alexandre Jollien is a philosopher and writer who spent 17 years in a home for the physically disabled. His books include In Praise of Weakness. He lives in Switzerland. For more, visit alexandre-jollien.ch.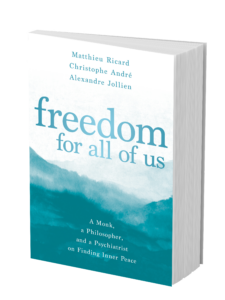 The Book
With their acclaimed book In Search of Wisdom, three gifted friends—a monk, a philosopher, and a psychiatrist—shed light on our universal quest for meaning, purpose, and understanding. Now, in this new in-depth offering, they invite us to tend to the garden of our true nature: freedom.
Filled with unexpected insights and specific strategies, Freedom for All of Us presents an inspiring guide for breaking free of the unconscious walls that confine us.
Translated from the original responses in French.
What is one unexpected thing or habit that inspires your writing practice? Is there a
playlist or album you listen to?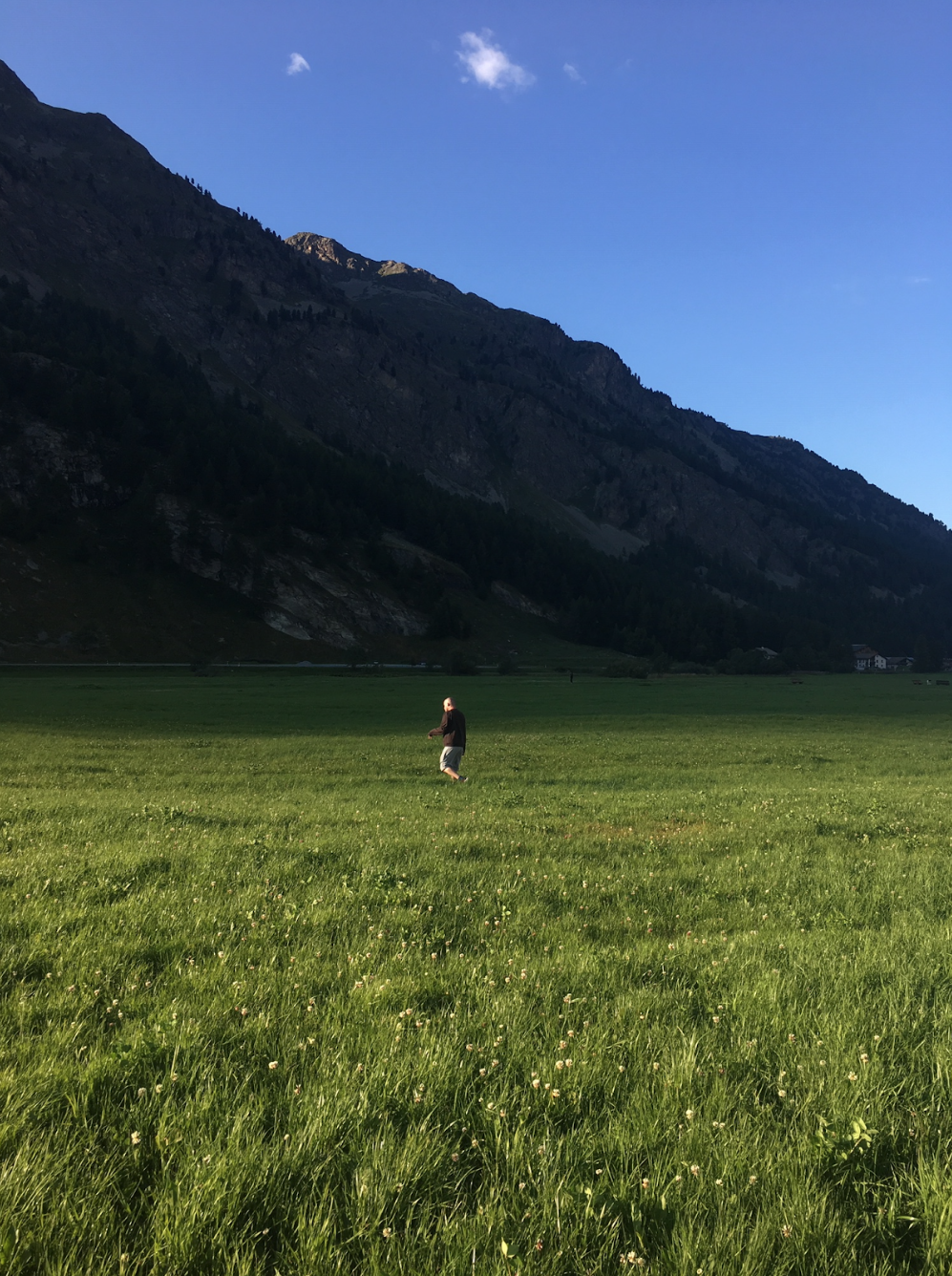 Meditation really opens me up to write. Walking too. Above is a photo of me walking in Sils Maria, Switzerland, where Friedrich Nietzsche lived at one time. However, in my eyes, writing is never systematic [or methodical]. It's not a [mere] technique. A writer has to render themself available to messages that come—in some sense—from beyond. Conversations with friends, explorations into the mundane, family life, the readings of the great thinkers, the practice of Zazen … all these things feed my desire to pick up my pen again. I write, or rather I dictate my writings, in silence. However, sometimes I do enjoy techno music, which keeps me going and wards off anything that could poison an idea I have; "the sad passions" as the philosopher, Baruch Spinoza, called them.
Send us a photo of you and your pet (and let us know if your pet had any role in helping you write your book)!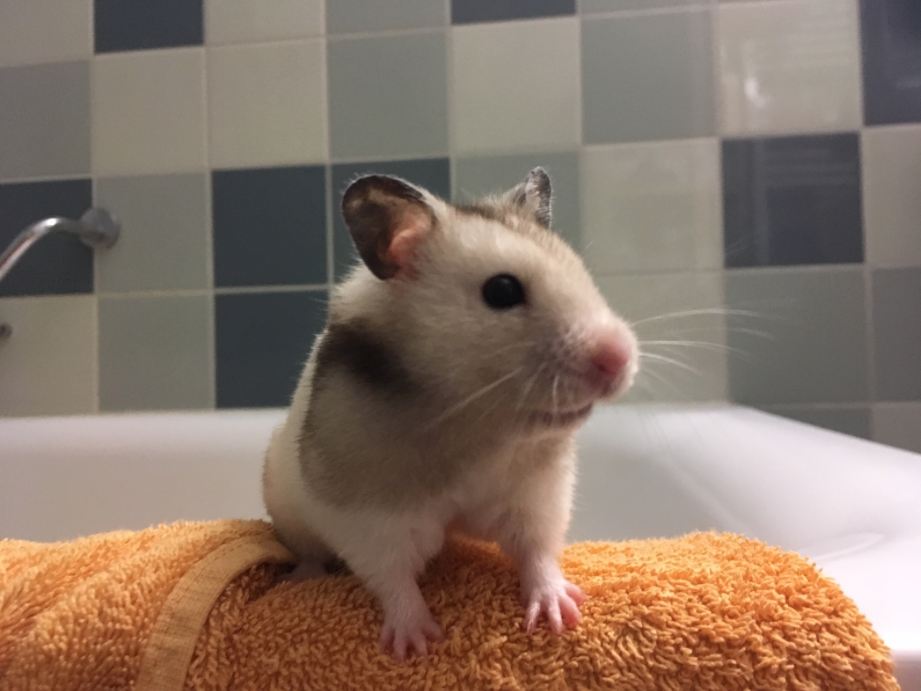 We have a little hamster at home, Grisette, who is our children's little darling. For me, he embodies peace and a certain serenity. When I look at him, I see a being that isn't deep in denial and agitated. [Although] sometimes, when he frolics on his hamster wheel, I have the impression that he's reminding me that my mind, too, can often run in [unnecessary] circles …
If there is a book that started your spiritual journey, what was it? How old were you, and
how did you discover it? How would you describe its impact?
When I was a child, I didn't enjoy reading and I thought that wisdom was reserved for the elite. I considered culture to be so far removed from everyday problems that I avoided it completely. One day, I accompanied a friend into a bookstore. While I was waiting for her, I flipped through pages from books by Plato and Aristotle. The book [that made an impact] was L'étonnement philosophique ["Philosophic Wonder"] by Jeanne Hersch, which traces the history of Western thought. In my adolescence, that book gave me a great foundation, a benchmark, a marker, a starting point. It's an admirable book. Afterwards, I really fell into reading the greats, like Plato, Spinoza, Nietzsche, Epictetus, all of which still inspire me today. I was 14 years old then, and reading had changed my life.
Below are portraits [of some of my favorite philosophers and spiritual teachers] painted by my son, Augustin.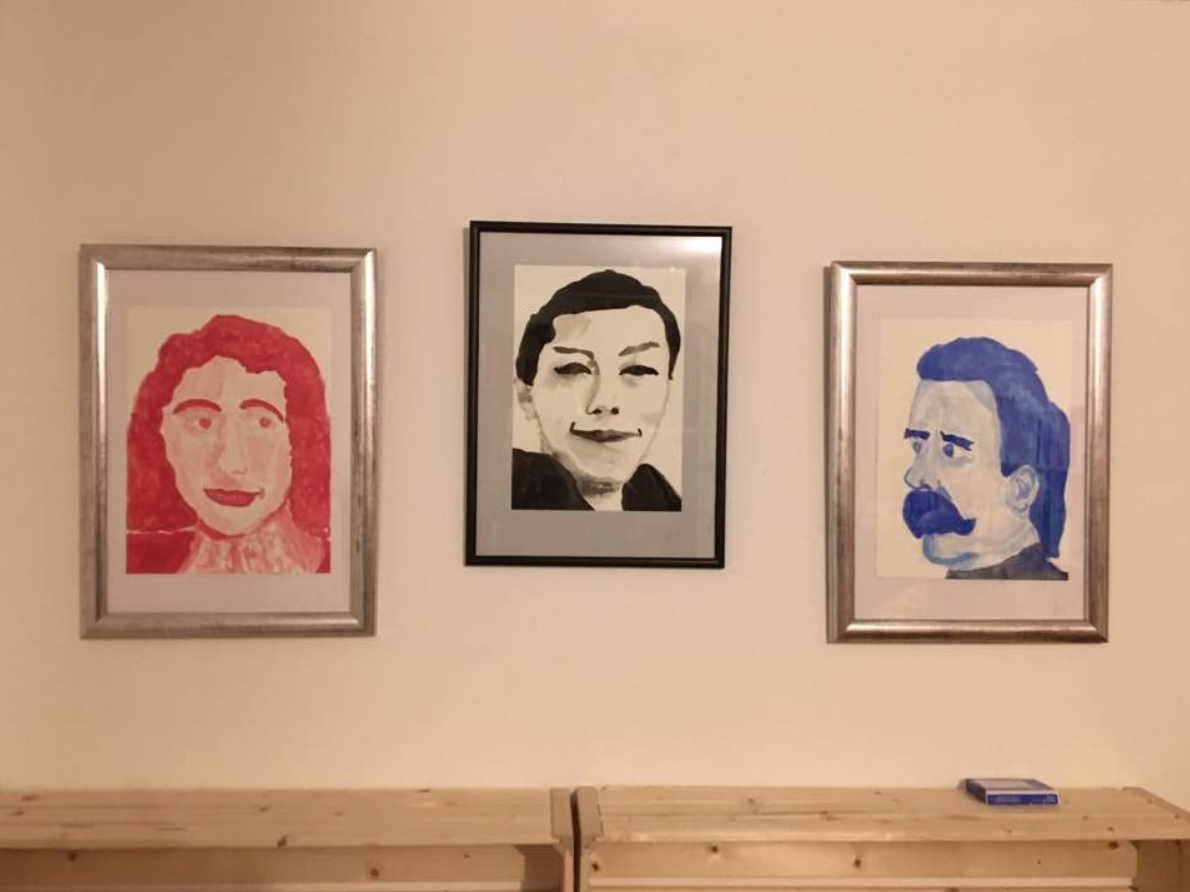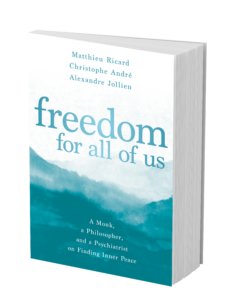 Learn More
Sounds True | Amazon | Barnes & Noble | Bookshop | IndieBound