Owning Your Neurology and Being the Light

Wim Hof — August 9, 2022

In this podcast, Sounds True's founder, Tami Simon, speaks with "The Iceman," Wim Hof, about how we can each shine the light of our souls brighter and brighter, for...
Search for Insights at the Edge of your favorite podcast app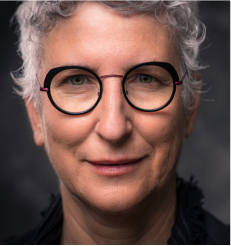 Meet Your Host Tami Simon
Founded Sounds True in 1985 as a multimedia publishing house with a mission to disseminate spiritual wisdom. She hosts a popular weekly podcast called Insights at the Edge, where she has interviewed many of today's leading teachers. Tami lives with her wife, Julie M. Kramer, and their two spoodles, Rasberry and Bula, in Boulder, Colorado.
Author photo © Jason Elias
In this podcast, Sounds True's founder, Tami Simon, speaks with "The Iceman," Wim Hof, about how we can each shine the light of our souls brighter and brighter, for the good of all beings. Tune in as they discuss getting out of our comfort zones to activate the body's natural healing abilities; how we can begin to control the body's autonomic nervous system to release trauma, boost energy, and do things we never thought possible for ourselves; the three pillars of the Wim Hof Method—cold exposure, breathwork, and the power of the mind; the metaphor of the Crown and the king/queen in each one of us; accessing the depths of peace and stillness; planting the seed of the impact we want to make in the world; finding our empowerment at this particular time we're in; and more.
John Wineland is an LA-based men's group facilitator, speaker, and teacher who has been guiding both men and women in the realms of life purpose, relational communication, sexual intimacy, and embodiment.
In this podcast, John Wineland joins Sounds True's founder, Tami Simon, to speak about his new book, From the Core: A New Masculine Paradigm for Leading with Love, Living Your Truth, and Healing the World. Tune in for an empowering discussion of the universal polarities we can access to expand our human experience and strengthen interpersonal connection; the work of integration and coming into greater wholeness; living from the core—physically, emotionally, and spiritually; the connection between living from the core and true masculine power; the magnetism of depth; how we benefit by working with our nervous system; answering the classic question, "What do men and women really want?"; the currencies of presence and play; shifting from closure to openness; breaking our "karmic vines" in relationship as a moment-to-moment practice of presence, awareness, and sensitivity; conscious warriorship and the proper use of our fierceness; and more.
Ashley Wood is the cofounder, alongside her creative collaborator Ben Wood, of A Line Within, a platform dedicated to supporting others in using their Akashic Records to understand their soul journey. Ashley hosts The Line Podcast, a weekly show where she shares channeled teachings and tools for living in alignment with your soul. In this podcast, Ashley joins Sounds True founder Tami Simon to talk about her new book, The Line: A New Way of Living with the Wisdom of Your Akashic Records.
Tami and Ashley discuss: the prayer or "sound code" required for entering the Records; the Pleiadian energies known as the Pinnacle; becoming an open conduit for your soul's wisdom; the Line, an energetic, intuitive frequency that we all hold within us; the connection between intuition and your Akashic Records; activating your awareness of your own Line; the crown of the head and the bottom of the feet as the bridge between our energetic selves and our physical selves; the practice of journaling to develop trust in your own guidance; how to distinguish between discursive thinking and Akashic information; how the feeling of alignment is uniquely personal; living with open eyes; why "the most important thing we can learn in this physical life is how to show ourselves unconditional love"; the evolutionary and revolutionary changes unfolding in our current times and the call to serve through offering your gifts; and more.
Have you ever pushed a thought aside or stuffed an emotion away deep inside? Most of us have! Michael Singer teaches that this is an act of will stemming from a simple intention: to feel better. In this podcast, he discusses the incredible power of our human will and how we use it, (for better or worse) in this deep exploration of intention and the pathway to self-realization and spiritual freedom.
Gaur Gopal Das is a former Hewlett-Packard engineer who joined the International Society for Krishna Consciousness (ISKCON) as a monk in 1996. Since then, he has become a popular speaker and motivational coach both on YouTube and in public. In this podcast, he speaks with Sounds True founder Tami Simon about his new book, The Way of the Monk. Tami and Gaur also discuss his journey of becoming a teacher and sharing spiritual wisdom with others, the power of choosing to be positive, the practice of "feeding your faith," and much more.
Alexandra Roxo is a writer, artist, and cofounder of the online community and ritual program Radical Awakenings. Her writing on the intersection of spirituality, sexuality, and healing has been featured in Girlboss, Teen Vogue, mindbodygreen, and more. In this podcast, Tami Simon speaks with Alexandra about her new book, F*ck Like a Goddess, discussing the path of the artist and the call to a life of expression; making love to divinity and to all that is; emotional alchemy and inner transformation; and much more.
Lance Allred is a former NBA player (who was the first legally deaf player in the league), public speaker, and author. With Sounds True, he has published The New Alpha Male: How to Win the Game When the Rules Are Changing. In this episode of Insights at the Edge, Tami Simon speaks with Lance about the experiences he had in professional sports that led him to reevaluate what it means to be a man in contemporary society. Lance explains how his upbringing in a rural, polygamous commune informed his original ideas about masculinity, highlighting the subconscious assumptions about money and power that affect American men's self-worth. Tami and Lance also discuss the roles of emotional vulnerability and surrender in the lives of modern men. Finally, they talk about the principle of perseverance and the increasingly urgent need for all cultures to reexamine their assumptions and core values.(63 minutes)
Micah Mortali is the director of the Kripalu School, a certified yoga teacher, and a longtime wilderness guide. With Sounds True, he has published Rewilding: Meditations, Practices, and Skills for Awakening in Nature. In this episode of Insights at the Edge, Tami Simon speaks with Micah about humanity's growing disconnection from the earth and how "rewilding" can help slow that trend. They talk about rewilding both as individuals and as part of whole ecosystems. Micah also shares the story of an intense, revelatory trail encounter with a bear and comments on the "species loneliness" of urban environments. Mulling the sense of grief they have for humankind's effects on the environment, Tami and Micah consider how modern people can grapple with being in exile from the natural world. Finally, they discuss the barriers many have to reentering nature, as well as ways to initiate your own rewilding experience no matter where you are.(64 minutes)
Christian Conte, PhD, is a mental health specialist and leading authority on anger management. With Sounds True, Christian has published Walking Through Anger: A New Design for Confronting Conflict in an Emotionally Charged World. In this episode of Insights at the Edge, Tami Simon talks with Christian about his Yield Theory of emotional management, focusing on the process of "listen, validate, explore options." Christian explains the events that led to his interest in anger management, as well as the origins of Yield Theory. He emphasizes the importance of meeting others where they are, giving them the opportunity to drain anger's charge from their limbic system. Christian and Tami discuss why it's necessary to cultivate humility and how Yield Theory might be applied to our currently divisive culture. Finally, they speak on "the cartoon world" that angry responses often create, as well as the importance of watching what we add to our minds.(63 minutes)