Christian Conte: Healing Conflict: Listen, Validate, Then Explore Options

How do we fully meet and support someone experiencing emotional distress—anger, in particular? In this episode of Insights at the Edge, Tami Simon talks with Dr. Christian Conte ...
Search for Insights at the Edge of your favorite podcast app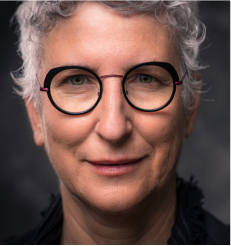 Meet Your Host Tami Simon
Founded Sounds True in 1985 as a multimedia publishing house with a mission to disseminate spiritual wisdom. She hosts a popular weekly podcast called Insights at the Edge, where she has interviewed many of today's leading teachers. Tami lives with her wife, Julie M. Kramer, and their two spoodles, Rasberry and Bula, in Boulder, Colorado.
Author photo © Jason Elias
How do we fully meet and support someone experiencing emotional distress—anger, in particular? In this episode of Insights at the Edge, Tami Simon talks with Dr. Christian Conte about his Yield Theory of emotional management, focusing on the process of "listen, validate, and explore options." Dr. Conte explains the events that led to his interest in anger management, as well as the origins of Yield Theory. He emphasizes the importance of meeting others where they are, giving them the opportunity to drain anger's charge from their limbic system. Dr. Conte and Tami discuss why it's necessary to cultivate humility and how Yield Theory might be applied to our currently divisive culture. Finally, they speak on the "cartoon world" that angry responses often create, as well as the importance of watching what we add to our minds.
Every spiritual tradition teaches that we are all interconnected. Yet when we are faced with the world's many injustices, we often want to turn away and isolate ourselves rather than feel the full measure of our grief, anger, and fear. In this podcast, Tami Simon speaks with Rabbi Danya Ruttenberg about how we can choose another path—one of openly encountering others with deep connection, accessing our prophetic voice to speak truth to power, and taking action while staying grounded in our spiritual selves. 
Give a listen to this moving conversation exploring connecting to "the still, small voice" within yourself; Rabbi Nachman's practice of the inner scream; allowing our bodies and hearts to process what we see in the world; our obligations as bystanders of harm; leaving your "spiritual bubble" to engage in real activism; speaking uncomfortable truths; the five steps involved in the work of repentance and repair; why the best spiritual practice is done in community; the practice of rest as a social justice issue; prayer, the work of the heart; and much more.
For eons, women have gathered around the place of cooking—the fire, the hearth, the kitchen—to share wisdom and nourish each other through love and compassion and yes, food. In her new book, The Kitchen Healer: The Journey to Becoming You, Jules Blaine Davis celebrates the ways we nourish our bodies, hearts, and spirits in this cherished place. In our podcast, Tami Simon and Jules discuss how the kitchen gives us the opportunity to pause, grieve, and replenish—and to rewrite our stories over and over again. In true loving-healer fashion, Jules talks about our deep hunger to connect with each other in what has become "a cultureless culture," and how the kitchen provides that essential space for reuniting with our longing, our joy, and each other. 
She shares her thoughts on the practice of simply being with our problems instead of fixing them, and how powerful it is to just give yourself an abundance of permission. Her joy and compassion radiate throughout this conversation, as does the promise of discovery through healing. Says Jules, "When we're in the practice of healing, there's no graduating from healing. We're just unfolding. We're unraveling. We're becoming who we are over and over again in all the different beautiful places in our lives."
Caroline Myss is a five-time New York Times bestselling author and a leading voice in the field of human consciousness, spirituality, mysticism, energy medicine, and the science of medical intuition. A long-time friend of Tami and Sounds True, Caroline has created more than 20 audio learning programs with us. Her latest audio program is called The Power of Holy Language to Change Your Life, which is the topic of this episode of Insights at the Edge. Tami and Caroline talk about how our souls will literally starve without holy language, and how it can both transform us and our understanding of our experiences. They also discuss how prayer, outside of any religious institutions, is the ultimate form of holy language. Finally, Tami and Caroline explore how we can open ourselves to the field of light and grace that is all around us and within us at all times.
Matthieu Ricard is a French author, photographer, translator, and Buddhist monk. With Sounds True, he has joined with coauthors Christophe André, a well-known French psychiatrist, and Swiss philosopher Alexandre Jollien to create two books: In Search of Wisdom: A Monk, a Philosopher, and a Psychiatrist on What Matters Most and, most recently, Freedom for All of Us: A Monk, a Philosopher, and a Psychiatrist on Finding Inner Peace. In this episode of Insights at the Edge, Tami Simon speaks with Matthieu about the path to inner freedom. They discuss the obstacles we encounter on the path, such as addiction or confusing our willpower with true freedom. Matthieu also explores what supports inner freedom, the nature of optimism, and the training we must go through. Finally, they move into the "harvest" that comes from cultivating deep and lasting inner freedom.
Tara Brach has been practicing and teaching meditation since 1975, as well as leading workshops and meditation retreats throughout North America and Europe. She has a PhD in clinical psychology, is the founder of the Insight Meditation Community of Washington (IMCW), and is the author of Radical Acceptance, True Refuge, Radical Compassion, and most recently, Trusting the Gold. 
In this podcast, Tara Brach speaks with Sounds True founder Tami Simon about rediscovering the inner "gold" of our intrinsic goodness, love, and purity. In addition, they discuss Tara's teachings on the "trance of unworthiness" and how we can break free from it; recognizing the secret beauty in others and mirroring it back; relaxation for the go-getters; working with difficult emotions; how shame can become a portal to freedom; the RAIN practice for self-compassion; the power of the phrase "this belongs"; the practice of "softening" in response to contractions of fear or anger; and seeing the sacredness in all things.
Lance Allred is a former NBA player (who was the first legally deaf player in the league), public speaker, and author. With Sounds True, he has published The New Alpha Male: How to Win the Game When the Rules Are Changing. In this episode of Insights at the Edge, Tami Simon speaks with Lance about the experiences he had in professional sports that led him to reevaluate what it means to be a man in contemporary society. Lance explains how his upbringing in a rural, polygamous commune informed his original ideas about masculinity, highlighting the subconscious assumptions about money and power that affect American men's self-worth. Tami and Lance also discuss the roles of emotional vulnerability and surrender in the lives of modern men. Finally, they talk about the principle of perseverance and the increasingly urgent need for all cultures to reexamine their assumptions and core values.(63 minutes)
Micah Mortali is the director of the Kripalu School, a certified yoga teacher, and a longtime wilderness guide. With Sounds True, he has published Rewilding: Meditations, Practices, and Skills for Awakening in Nature. In this episode of Insights at the Edge, Tami Simon speaks with Micah about humanity's growing disconnection from the earth and how "rewilding" can help slow that trend. They talk about rewilding both as individuals and as part of whole ecosystems. Micah also shares the story of an intense, revelatory trail encounter with a bear and comments on the "species loneliness" of urban environments. Mulling the sense of grief they have for humankind's effects on the environment, Tami and Micah consider how modern people can grapple with being in exile from the natural world. Finally, they discuss the barriers many have to reentering nature, as well as ways to initiate your own rewilding experience no matter where you are.(64 minutes)
Christian Conte, PhD, is a mental health specialist and leading authority on anger management. With Sounds True, Christian has published Walking Through Anger: A New Design for Confronting Conflict in an Emotionally Charged World. In this episode of Insights at the Edge, Tami Simon talks with Christian about his Yield Theory of emotional management, focusing on the process of "listen, validate, explore options." Christian explains the events that led to his interest in anger management, as well as the origins of Yield Theory. He emphasizes the importance of meeting others where they are, giving them the opportunity to drain anger's charge from their limbic system. Christian and Tami discuss why it's necessary to cultivate humility and how Yield Theory might be applied to our currently divisive culture. Finally, they speak on "the cartoon world" that angry responses often create, as well as the importance of watching what we add to our minds.(63 minutes)