Into the Belly of Meditation
By Jeff Foster
You are weary, friend. 
Sit. 
You are thirsty. 
Here. Drink.
You are hungry. Here. Take this. 
A piece of bread. 
A small bowl of soup. 
See how God has taken form! 
It is all I have but it will keep you alive.

I will light a fire that will never go out. 
A sacred flame. Unconditional in its burning. 
To illuminate us in the darkness.
Oh. I see you are wounded. 
Bruised. Bleeding.
Exhausted from the world. 
You have suffered much, I know.

Come. 
Take off these dirty rags. 
Don't worry. It's safe. 
There is strength in your nakedness.
Here. Wash. 
Rub this medicine onto your wounds.
Put on these robes, they are clean and dry. 
Lie down. Close your eyes. 
I will watch over us tonight.

Listen. You have not failed. 
I see new life breaking through. 
I see birth. An insurrection. 
The sharp edge of hope.
I have no teaching for you. 
No wise words.
I only want you to trust what you are going through. 
To bring this fire inside of you.
Until the end.
I have known this pain. Yes. 
This courage to keep moving. Yes. 
This courage to rest, too.
The sacrifice of the known world.

Friend. 
Drop into the belly of meditation now. 
The place you were always seeking. 
The vast silence at the Earth's core which is your own core. 
Breathing into the gut now. 
The throat. The chest. 
Irradiating the nervous system with unspeakable 
tenderness. 
Flooding the body with soft, warm light. 
Drenching the human form with divine love. 
And sleep. 
And sleep.

I may not be here when you wake. 
We may not meet again in form.
Yet I leave you with all you need. 
Food. Water. A bed. 
A chance to rest. 
A touch of kindness.
And your unbreakable Self.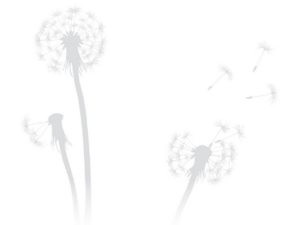 This poem is excerpted from You Were Never Broken: Poems to Save Your Life by Jeff Foster.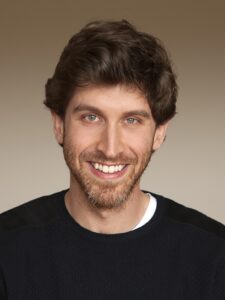 Jeff Foster shares from his own awakened experience a way out of seeking fulfillment in the future and into the acceptance of "all this, here and now." He studied astrophysics at Cambridge University. Following a period of depression and physical illness, he embarked on an intensive spiritual search that came to an end with the discovery that life itself was what he had always been seeking.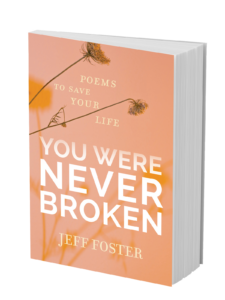 Learn More
Sounds True | Amazon | Barnes & Noble | Bookshop