With many people home-bound, we may need to get creative in seeking ways to connect with the natural world.  Sitting by an open window is one excellent practice for connecting with the outdoors, and it can be a powerful form of nature meditation as well.
"What is life?  It is the flash of a firefly in the night.  It is the breath of a buffalo in the wintertime.  It is the little shadow which runs across the grass and loses itself in the sunset."
Crowfoot, Orator of the Blackfoot Confederacy
Find a comfortable seat by an open window that looks outdoors.  
Morning, during the dawn chorus when birds are most active, can be a perfect time to enjoy your morning coffee or tea as you observe a new day emerge.
Set an intention to stay present, letting go of thoughts or stories in your mind as they arise, and instead focusing your attention on whatever is fascinating in your environment.
Sit for at least 15-30 minutes if you can.  Practice regularly to help alleviate stress, increase your sense of connection with your local environment, and awaken your senses.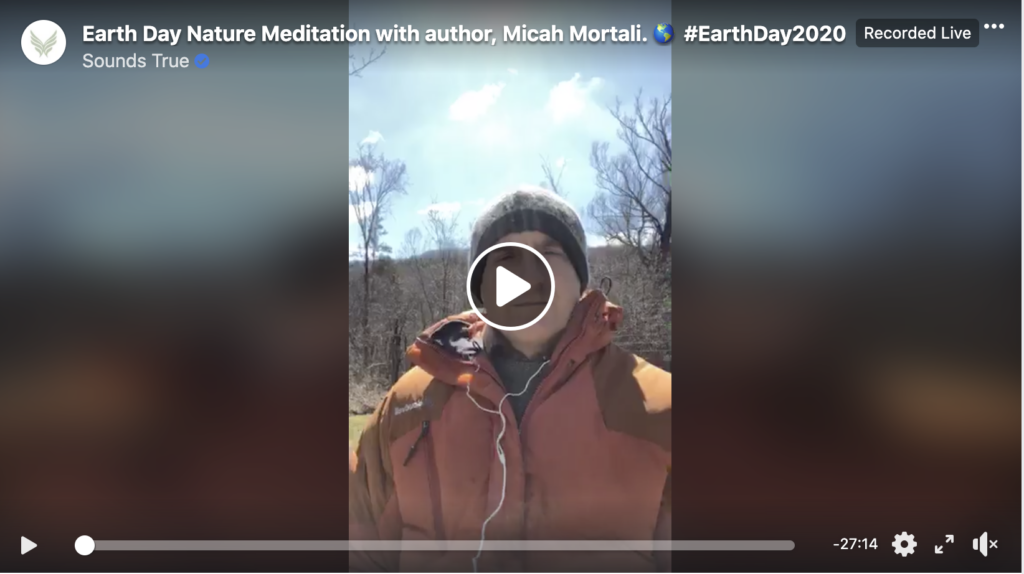 Find more practices for connecting to nature in Rewilding: Meditations, Practices, and Skills for Awakening in Nature by Micah Mortali.
Read
Rewilding
today!