The Author
Matthieu Ricard is a Buddhist monk, humanitarian, and one of three authors of Freedom for All of Us: A Monk, a Philosopher, and a Psychiatrist on Finding Inner Peace, available in November, 2020. He is also the author of several other books, including The Monk and the Philosopher, Happiness, and Altruism. He is a major participant in research collaboration between cognitive scientists and Buddhist practitioners. Ricard is a noted translator and photographer, and has founded humanitarian projects in India, Tibet, and Nepal. For more information, visit karuna-shechen.org.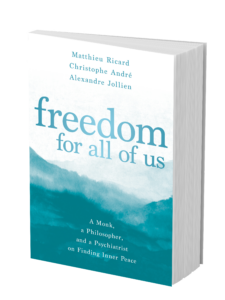 The Book
With their acclaimed book In Search of Wisdom, three gifted friends—a monk, a philosopher, and a psychiatrist—shed light on our universal quest for meaning, purpose, and understanding. Now, in this new in-depth offering, they invite us to tend to the garden of our true nature: freedom.
Filled with unexpected insights and specific strategies, Freedom for All of Us presents an inspiring guide for breaking free of the unconscious walls that confine us.
Send us a photo of your sacred space.
[Pictured here is the] Shechen Monastery in Nepal, where I live a good part of the year: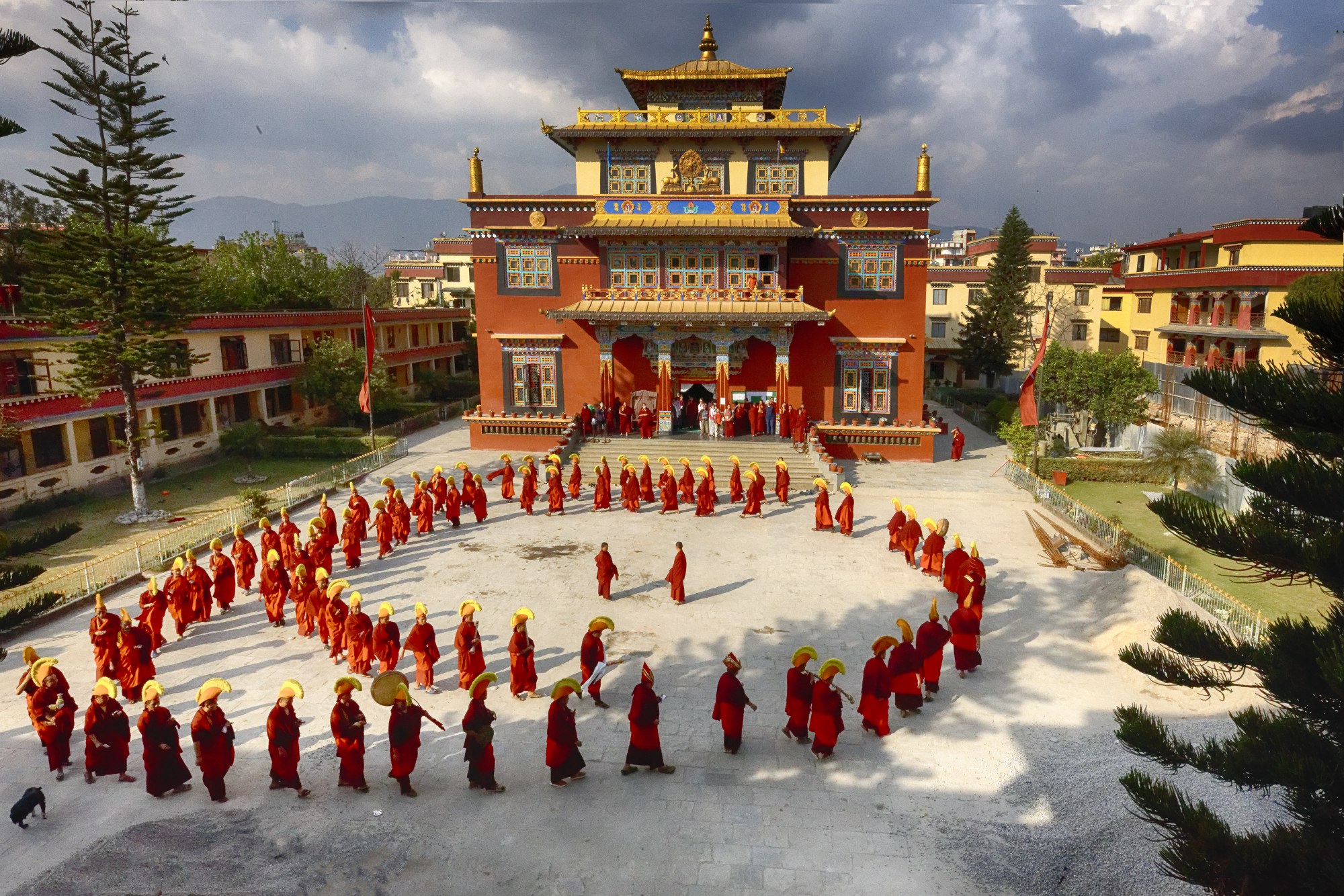 [And] the views from my hermitage in Nepal: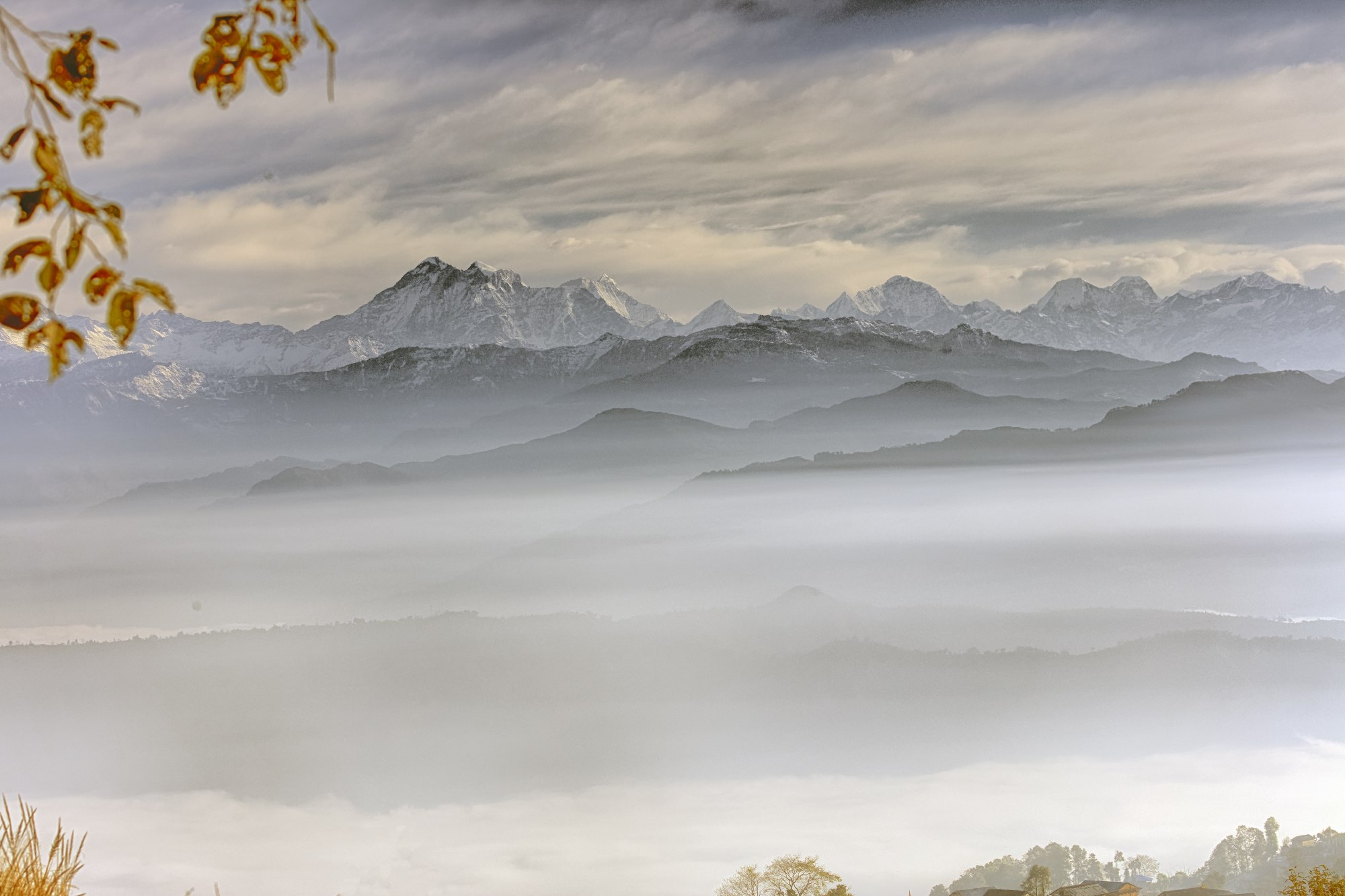 '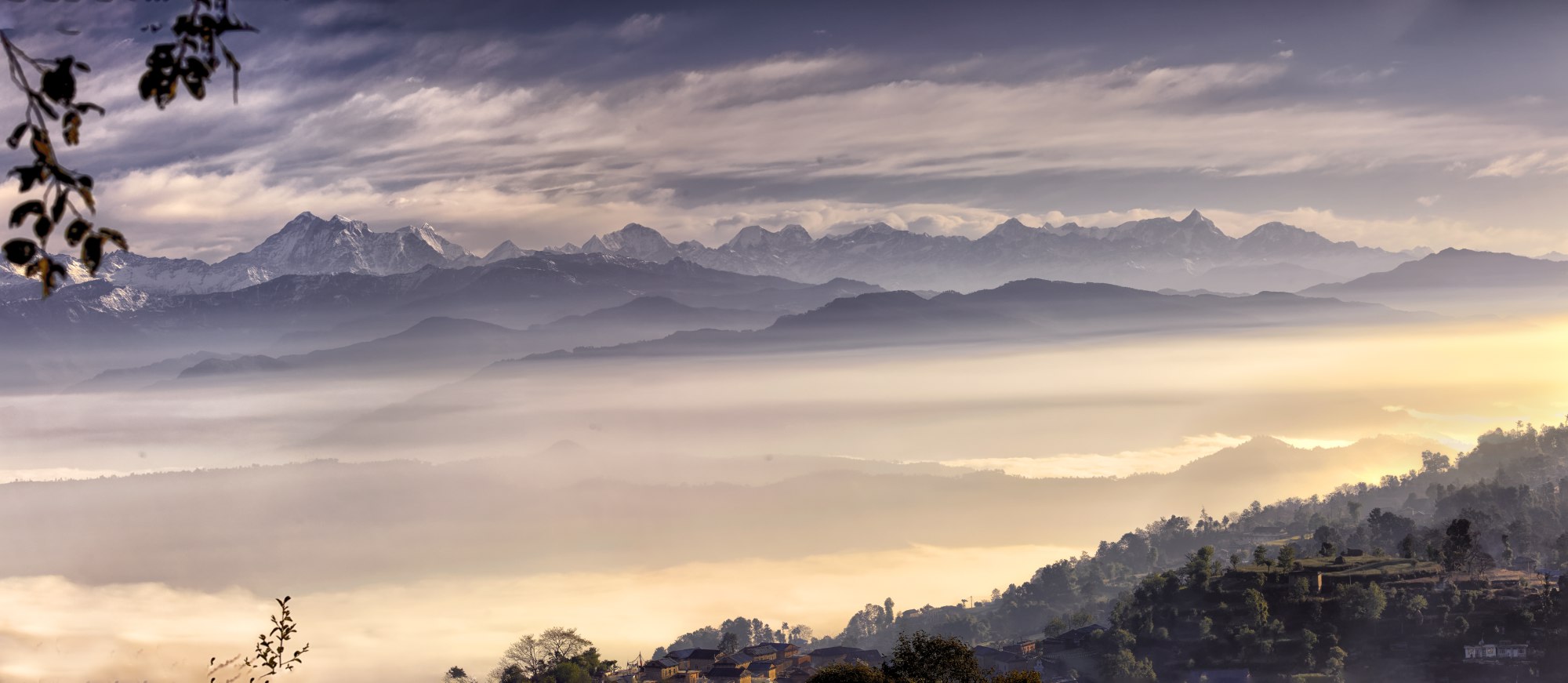 If you could invite any three transformational leaders or spiritual teachers (throughout time) to dinner, who would they be and why?
I do not have dinner and he does not either, but if I had to choose to spend an hour quietly with someone alive today, it would be His Holiness the Dalai Lama. [He is] someone of boundless compassion and wisdom, who treats every sentient being—from the person who cleans the floor at the hotel when he travels, to a head of state—with the same kindness, respect, and attention.
As for [two people] who [are no longer] in this world, I would give everything to spend another hour in the presence of my two main spiritual teachers: Kangyur Rinpoche and Dilgo Khyentse Rinpoche, who inspire every instant of my life.
Has your book taken on a new meaning in the world's current circumstances? Is there anything you would have included in your book if you were writing it now?
Many people have indeed faced great hardship; being sick, left alone, and having lost a dear one. But for those who simply had to be with themselves and a few kin, I was quite surprised to see how difficult they found [it] to just be with their own minds for extended periods of time. It seemed that it was such a new situation and they had few tools to deal with it.
As a contemplative, I value tremendously [the] time spent alone in my hermitage in the Himalaya[s], cultivating fundamental human qualities that allow me to slowly become a better human being. I believe that among those qualities, inner freedom and compassion are two key factors and that, therefore, our dialogue [in Freedom for All of Us] is quite timely. Most of the subjects that we reflect upon seem very relevant [during] these troubled times and I hope that they will be useful!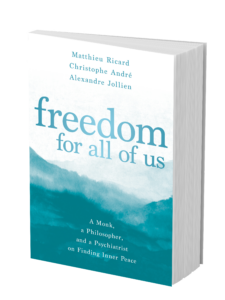 Learn More
Sounds True | Amazon | Barnes & Noble | Bookshop | IndieBound