Have you ever felt like you lost a part of yourself? 
Sometimes it happens. Life changes, and we change with it. It could be a move, job change, marriage, kids, taking care of elders, or any sort of transition. Sometimes it's not even a difficult transition that makes us lose a part of ourselves but a decision we make to keep on with some things and release the rest. And yet, we might regret leaving that part of us behind. Often, the part of ourselves we leave behind is a creative part of ourselves that we might think, in today's world, is less important or less valued. 
This certainly happened to me—for about fifteen years. Basically, I lost my voice. As much as I loved singing, for reasons I could not fully understand, I knew part of my path was to continue in my study of healing. Unfortunately, when I chose graduate school, I also decided there was no point in singing anymore if I was not "serious." Not only did I relinquish my opportunity to prepare for a professional career in classical western opera singing—I simply stopped singing altogether. And by making that black-and-white decision, based more in perfectionism than in feeding my heart and soul, I lost a huge part of myself for more than fifteen years. Singing was a gift I was given to bring me back to my own creative bliss—but I had been blind to its purpose for most of my life. And a part of me literally felt like I had died.
I'll bet many of you can relate. External circumstances seem to shift the tides of our lives so that sometimes we lose parts of ourselves society doesn't necessarily directly reward. If we enjoyed art, dance, music, or other areas of creative expression when we were young, unless we pursued these passions as professional artists, we might have lost sight of them over the years. We often think we have to leave creative pursuits behind in our process of "adulting"—making money, providing for a family, and pursuing a career. However, losing that creative juice comes with real costs—we can end up losing our ability to innovate, our fluidity, and a great deal of our joy.
Thankfully, our creativity is never really lost. In my case, I found the joy of singing again spontaneously while singing to my kids when they were young. When they got a bit older, I decided to reclaim the fun of singing for myself. Out of the blue, I created a Guns N' Roses cover band called Nuns N Moses. I searched for musicians and convinced them (all straight males) to dress as nuns while I dressed as Moses for part of the show, changing lyrics and singing songs from Moses's perspective. It was hilarious fun while paying homage to one of my favorite childhood rock 'n' roll bands with excellent musicians. Soon after, I was asked to front an Iron Maiden tribute band called Up the Irons. The music was amazing, and the band was a hit, with thousands of fans and a busy gig schedule at the best venues in Southern California. I found myself blissfully singing my heart out—and I had more energy than I ever had in my life.
I share this personal story with you for two reasons. One is to remind you that the parts of you that you think are forgotten actually live on inside of you—particularly the creative parts of you. These are the parts that long for authentic expression, in whatever ways they are able to manifest. They do not die, and when we give them voice, we actually provide healing for ourselves—an ability to bring us to a greater sense of self-awareness, self expression, connection, and ultimately transcendence. The second reason is to challenge you to consider ways you can step out into a more authentic expression of yourself—even if it feels risky to you. The best thing you can do is to break the false idol of yourself. Creative expression gives you the tools to connect with yourself beyond your cultural and social conditioning and to connect with others in true heart and soul expression. Nothing can be more freeing and more healing.
PUTTING CREATIVITY INTO PRACTICE
Fostering Our Flow
How do we begin to jump-start our experience of creativity and its links to flow, improved mood, and vitality to augment our own deeper, more authentic expression of ourselves and our healing? Following is an easy guide:
First, recognize that you are a creative being. The more you identify yourself as a creator, the easier it will be for you to create in different settings, even at work. Even the scientific data suggest this. 
Start simple. Remember that no one defines what is creative except you. Is there a particular creative activity that draws you to it? It does not matter whether you have prior experience with 
It does not need to be a specific art form, either (putting creative outfits together or improvising a meal without a recipe are examples). Pick something easy for you to engage in at least once a week for six weeks, and do something that you can easily fit into your day or week. (Singing in the car or dancing around the house for fifteen minutes a day counts!)
Go beyond judgment. Suspend your and others' judgment, and move beyond your discomfort. Believe me, I know what it's like when the kids beg you to stop singing in the car! You will encounter a whole slew of judgmental statements, most of them likely from yourself. As Nike loves to say, "Just Do It." (In my case, when encountering my children's complaints, I keep singing, but I do it more softly so as not to irritate their eardrums beyond belief.) When feeling uncomfortable, do it anyway and tap into the bodily, energetic feeling that you have when you are being creative. That will help you break through those negative self-judgments and clear those vrittis, or mind disturbances!
Observe, persist, and enjoy. Notice how you feel after engaging in your creative act. Be your own scientist. Explore how you feel after the first time, and then the second time, and so on. How did the rest of your day go after you allowed yourself some time for creativity? Keep at it, and even try your hand at something new. You might feel more comfortable working with an art form you have learned in the past. However, remember that your goal is not perfection—it is connecting with the energy of creativity. There is something to be said for examining an art form with "beginner's mind." Keep honing your creativity by focusing on both things you know and things you don't know, and see what insights come to you as a result.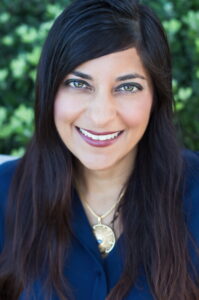 Shamini Jain, PhD, is the founder and CEO of the Consciousness and Healing Initiative (CHI), a nonprofit collaborative that leads humanity to heal ourselves. Dr. Jain is an Ivy League-trained clinical psychologist and an award-winning research scientist in psychoneuroimmunology (PNI) and integrative medicine. She is a sought-after speaker and teacher in mind-body-spirit healing. Dr. Jain is also adjunct faculty at UC San Diego. For more, visit shaminijain.com.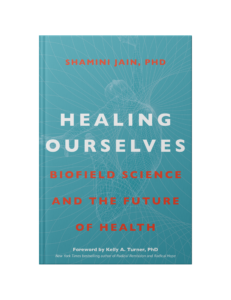 Learn More
Amazon | Barnes & Noble | IndieBound | Bookshop | Sounds True