The Author
Acharya Shunya is an award-winning and internationally renowned spiritual teacher and scholar of Advaita (nondual wisdom) and a classically-trained master of Yoga and Ayurveda. The first female head of her 2,000-year-old Indian spiritual lineage, she has dedicated her life to the dissemination of Vedic knowledge for the spiritual uplifting of all beings. She is the president of the Awakened Self Foundation with its international headquarters in San Francisco and founder of the spiritual nonprofit Vedika Global. Learn more at acharyashunya.com.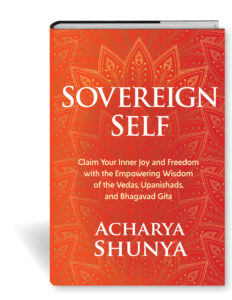 The Book
A comprehensive guide to yoga's most influential texts, making their profound teachings both accessible and immediately practical for modern seekers. Filled with hidden insights and engaging guidance, Sovereign Self will help you awaken and recognize your potential to be joyful, resourceful, abundant, limitlessly expansive, and sovereign.
Show us a day in your life.
I lead the life I want to lead, every day,  my heart leading me, and not because I must.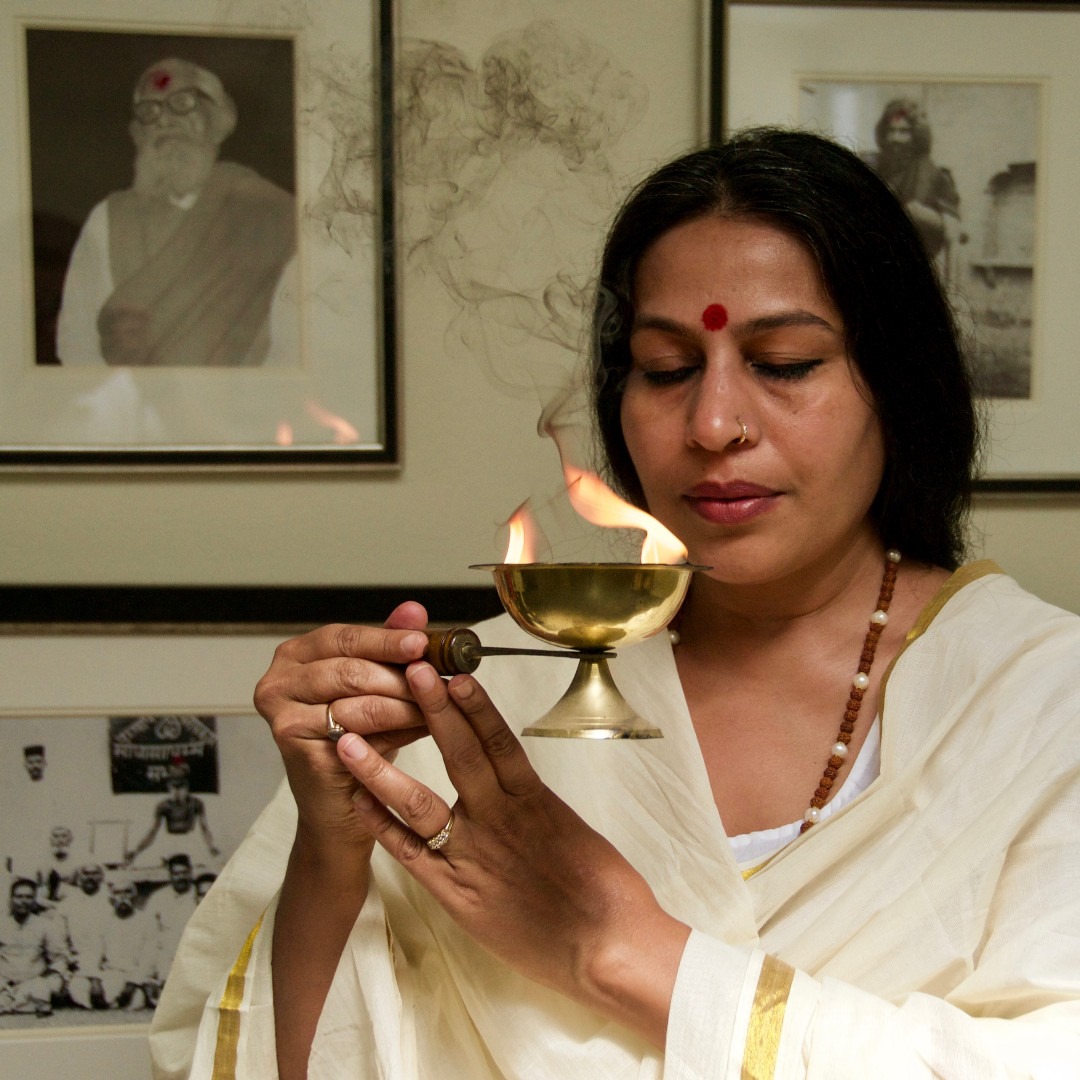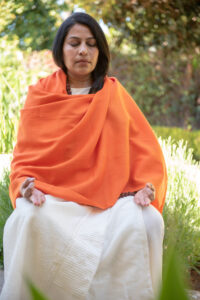 In the early morning I say a prayer of gratitude to my guru and meditate on the beautiful and divine, forever sovereign presence in my heart, that is my true Self. 
Self rises silently in meditation to fill my heart with light, and bless me from within.  I become, as if renewed, to meet my day with my spiritual power, full on.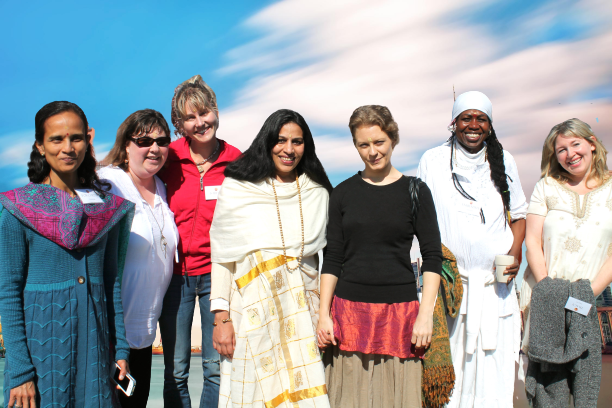 Many spiritual seekers and members of my Vedic lineage often join me through my day.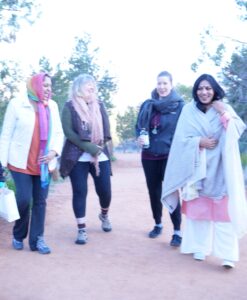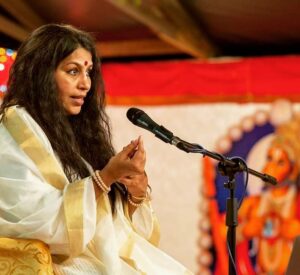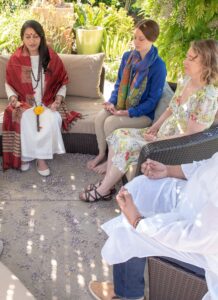 I go hiking with students, lead them through meditations, and impart Vedic wisdom from my 2000-year-old Vedic lineage from India.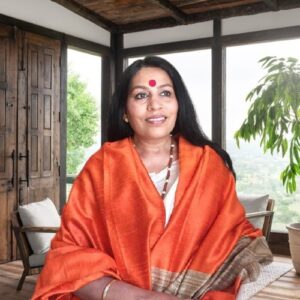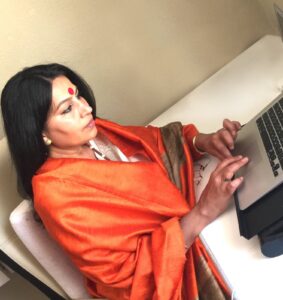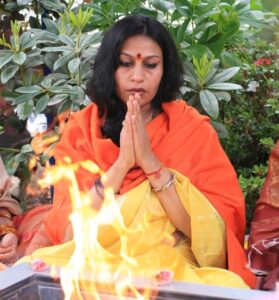 From lunch onwards, I like to be mostly by myself in my study, to think and imagine, to feel and to surrender to my higher Self, and capture my inspiration in words. On many days, I spend time in Vedic ceremony and its consciousness awakening inner rituals and meditations.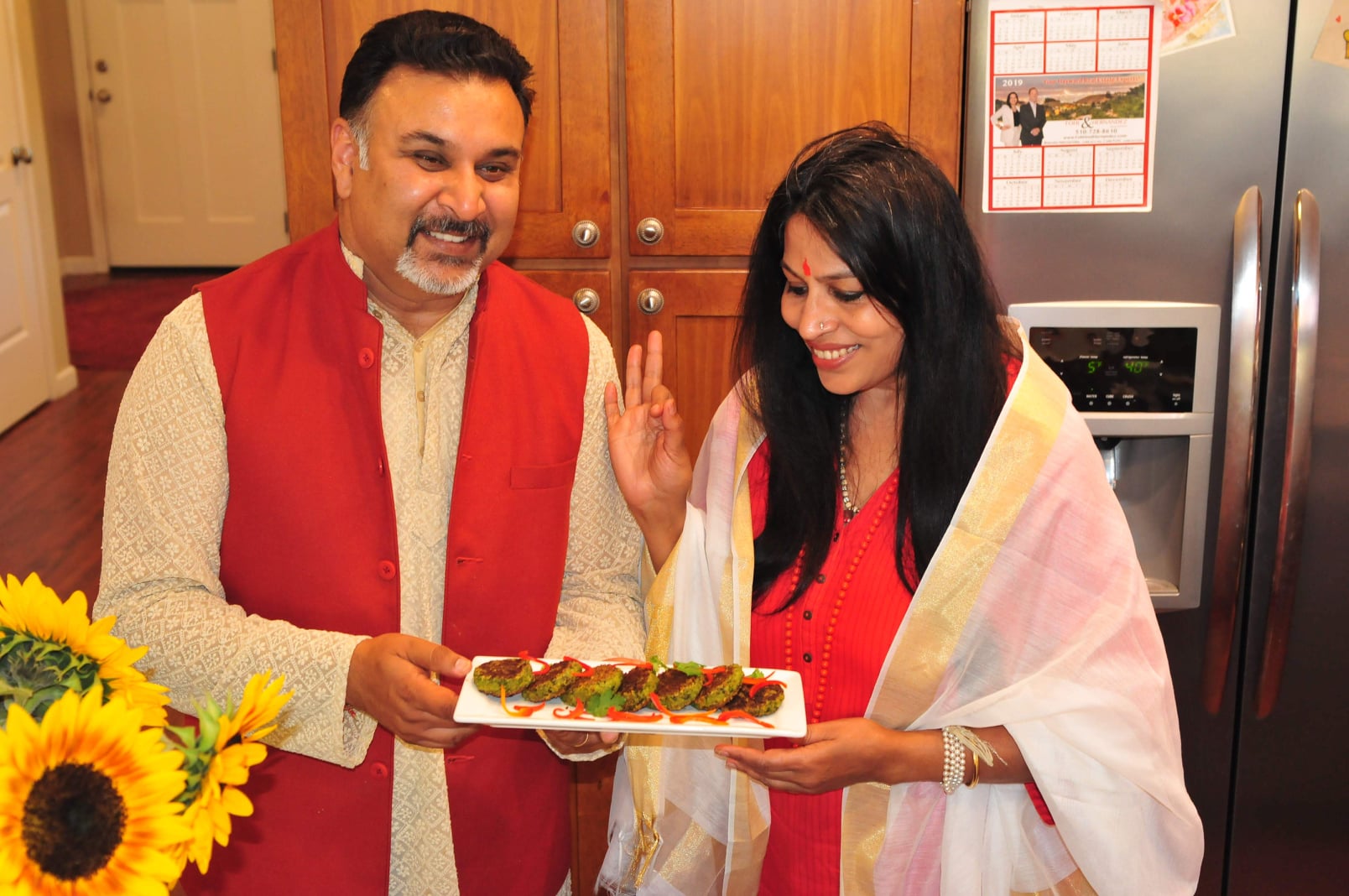 I also value spending time with my husband. Sanjai is a trained Ayurveda chef. Here we are enjoying the fruits of his labor in our kitchen.
Has your book taken on a new meaning in the world's current circumstances? Is there anything you would have included in your book if you were writing it now?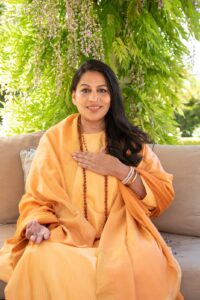 In today's uncertain world, embracing one's unimagined power can open up possibilities as we synchronize with our true Self. 
According to the Vedas, Upanishads, and Bhagavad Gita—India's oldest body of sacred yogic wisdom—human beings can be inspired to awaken from conditioning, shed limiting patterns and shackling attachments, and tap into the wisest, boldest, and most authentic and fearless parts of ourselves—which dwell as an invisible potential inside our heart, called Atma, the boundless one. This mighty Self, with all its hidden powers, becomes activated through right knowledge, meditations, and insights, making us true masters of our destiny, able to forge a path of sovereignty in every circumstance, good or bad.
Knowing the sovereign Self in our heart can alter the course of our life; this Self-knowledge can become a source of inner equanimity in any circumstance in life, not only when life is fun and people around us are acting supportively and lovingly, but also when life is unpredictable and people's behavior is shadowy and dark. 
Naturally, this book has taken on a new meaning since I wrote it because today, our world is besieged by uncertainty and possibilities of disease; death is stalking each one of us, invisibly. To add to our collective sense of anxiety, we've also witnessed one of the most polarized elections in this country's history. Social and racial injustice is at an all-time high. Our reality and our values stand to be changed forever. Now, more than ever, the sanctuary beyond fear and impermanence lies within the rediscovery of our true, invincible nature. 
If you are a sensitive and evolved soul who believes in dharma, nonviolence,  equality, and justice for all, my book, Sovereign Self, will be like a balm to your soul, a flame lit softly in a pitch-dark room—a path revealed, where none existed before.
Share a photo of you and your pet. Did your pet have a role in helping you write your book?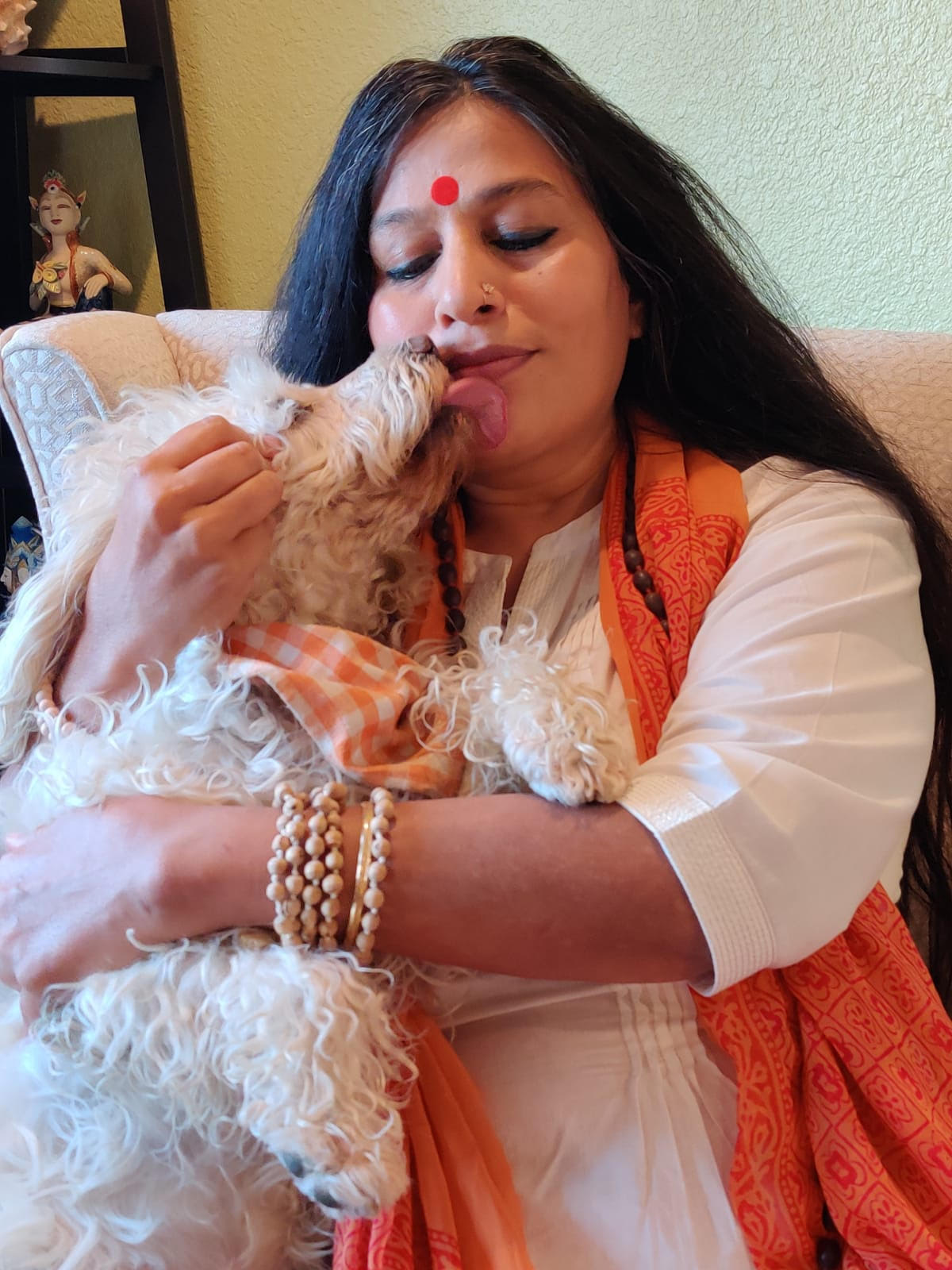 Noddy, my six-year old labradoodle, has been my constant companion through the writing of Sovereign Self, which took almost three long years. The process required me to let go and descend deep within the mystical realms of my being, and connect with the true Self—the boundless essence, Atma, which I talk about in my book. 
It is from here, from that boundless essence where I have always been perfect, complete, and inseparable from Source, that ideas would emerge spontaneously and words would become sentences that shall become path-showers for seekers all over the world. Many times, I would meditate and be lost in trance for hours. Noddy would sit patiently by me, and even sacrifice his desire to bark at his arch-enemy, "Mr. Squirrel." As long as my eyes were closed, my baby would be quiet as a mouse. But the moment my eyes opened, he would greet me with an explosion of love and affection: "Woof, woof, welcome back to my world, mama; how was your inner world, mama, did you find me in your heart, mama?"  
Noddy and our next-door neighbor's German Shepherd, Peet, have unresolved karmic issues from a relationship in their former lifetime. As a result, whenever Peet barks, Noddy barks back with recognition and emotional resolve to sort the karma issues in this lifetime itself! As I wrote and talked about the human ego and how it becomes lost in the chase of relationships and things, the experience of watching them go back and forth in their dance of egos, through playtime and tug-time and wagging-tail-time and angry growl-time, made me smile, and reminded me that we really are always enough in who we are. This is what Noddy means to me—when he kisses me with all his inner sweetness intact, he reminds me that while my ego may be employed in worldly tug-of-wars, my true Self remains whole, happy, and incredibly sweet within. Noddy, you are such a reminder!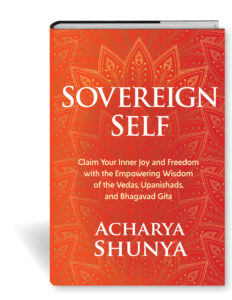 Learn More
Sounds True | Amazon | Barnes & Noble | Indiebound | Bookshop