The Author
Sarah Jane Hinder is a yoga and mindfulness teacher and the illustrator of several bestselling children's picture books, including Good Night Yoga and Good Morning Yoga. She is also the author and illustrator of Hello, Sun! and the bestselling yoga board book series that includes Yoga Bug, Yoga Bear, Yoga Whale, and Yoga Bunny for children. Sarah lives in Manchester, England. For more information, visit sarahjanehinder.com.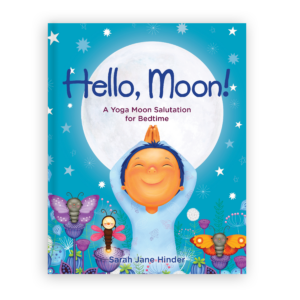 The Book
Whimsical and playful, Hello, Moon! is both a celebration of the night sky and an introduction to the joys of yoga, teaching children ages 4–8 to breathe, stretch, and relax through yoga poses to wind down at the end of the day.
What was your favorite book as a child? 
Alice in Wonderland, written by Lewis Carroll and illustrated by John Tenniel, has to be my favorite book as a child. I loved how the White Rabbit was always late, the hilarious Mad Hatter's tea party, and how Alice would grow and shrink by eating the Caterpillar's toadstool.
I loved that Alice was brave and strong, overcoming her fears and solving problems by herself. She meets so many wonderful creatures throughout her imaginative and fantastical journey. I used to dream about meeting the Caterpillar and the Cheshire Cat and always wanted to save the Dormouse from the teapot. I love a story where the character grows (literally) and learns from her experiences.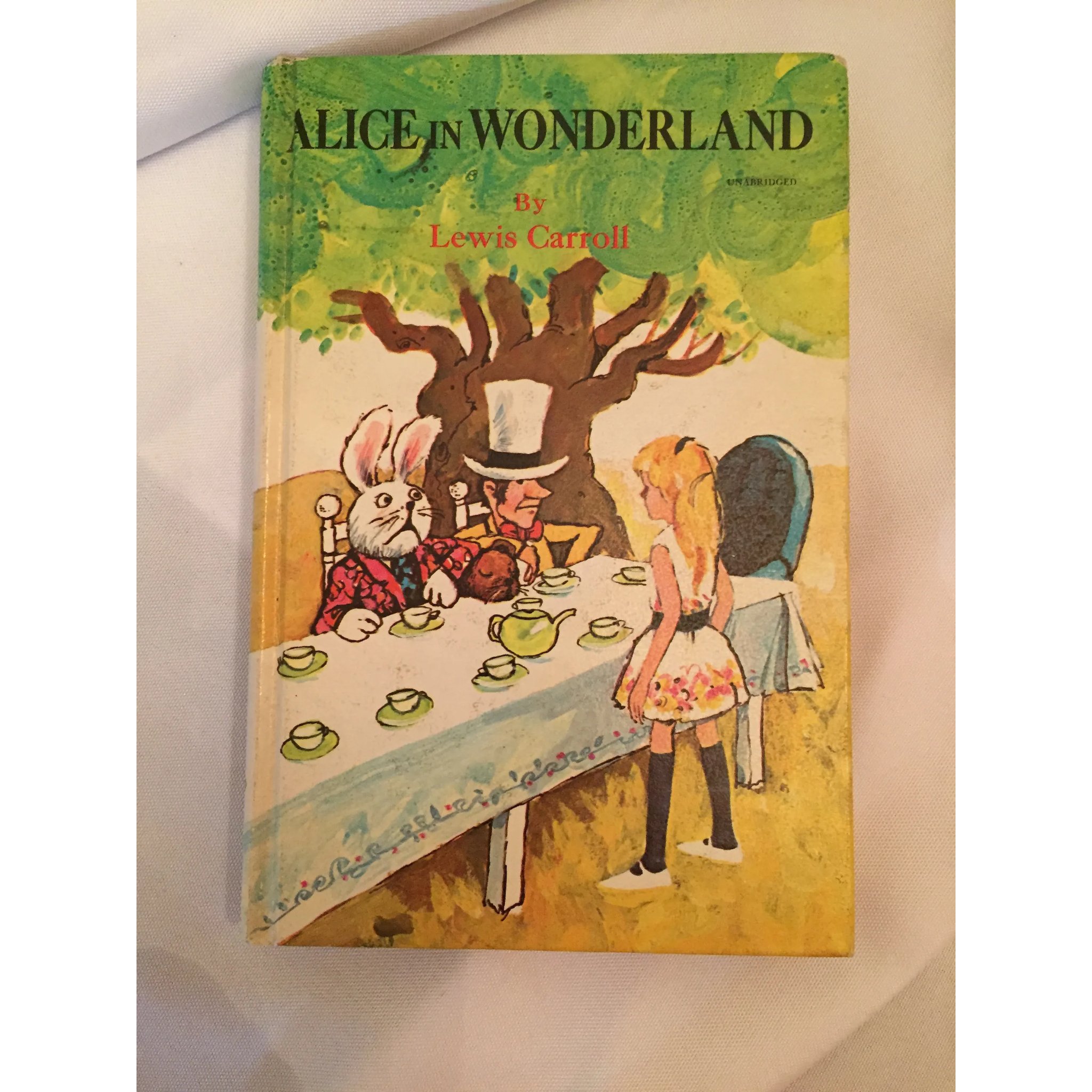 Send us a photo of you and your pet, and let us know if your pet had any role in helping you write your book!
I have two Chihuahuas, who are my artist's assistants, Paul and Alice. They are always by my side, in front of my face, or standing on my artwork or laptop.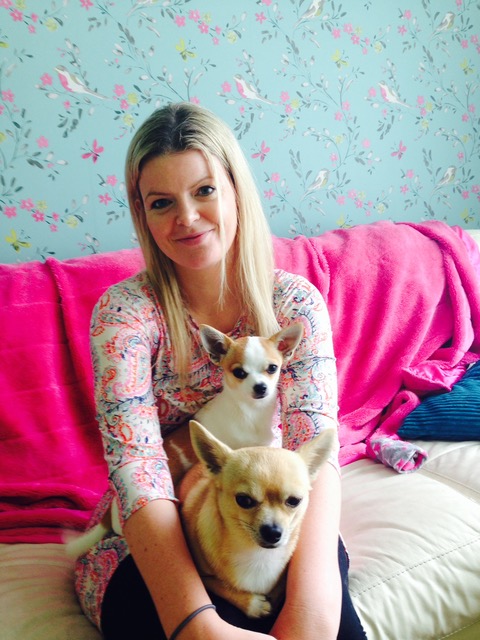 Paul has actually been a co-illustrator on one of my book covers, Good Night Yoga.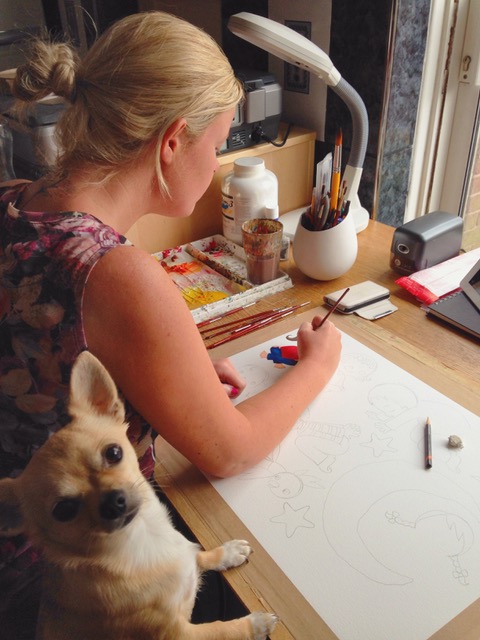 When my art was propped against the wall, Paul decided to put his paw in my paint palette. He then trotted over to my illustration and pawed paint over it. He likes to get involved, much to my dismay! They also both love to join me during Savasana by standing on my chest and giving me lots of kisses.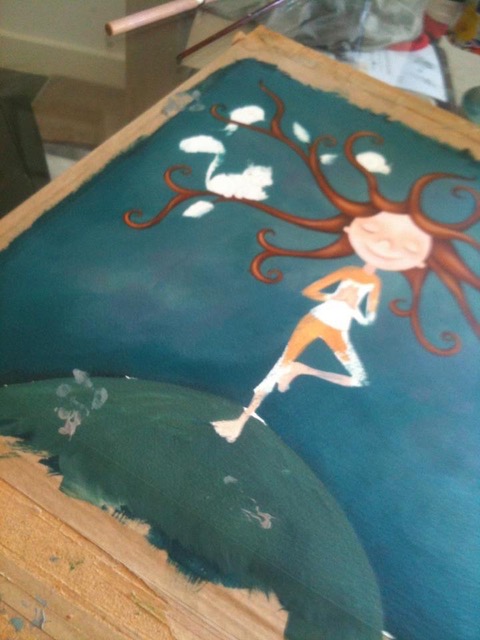 Has your book taken on a new meaning in the world's current circumstances? Is there anything you would have included in your book if you were writing it now?
There has been more awareness of the importance of mental health in children since the pandemic. Social connection is very important, especially in early childhood, yet children are being isolated from one another. Avoiding each other through fear greatly increases stress in a child.
Yoga and mindfulness can help children develop connections within themselves, using their mind, body, and breath to reduce levels of stress and anxiety.
Hello, Moon! delivers a gentle sequence of yoga poses, moon salutations, to calm and soothe the body before bedtime, a time when fears can appear.
When writing Hello, Moon!, I included a Moon Meditation; however, there wasn't enough room within the 32 pages of a picture book to include it. I will be adding this as a free resource on my website as a bedtime companion to the picture book.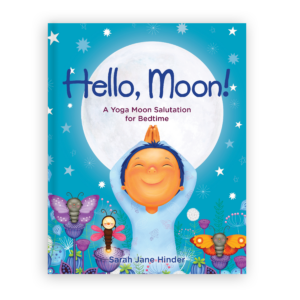 Learn More
Sounds True | Amazon | Barnes & Noble | IndieBound | Bookshop