It is true that misery cannot simultaneously exist alongside gratitude and that, despite ourselves, we are constantly being given more than we give. To prove that point, try this simple, elegant practice and see for yourself. Please note: If you resist doing this exercise, consider that you are doing so because you, like most human beings, prefer to believe that you give more than you receive. If you find you're wrong, what will happen to your resentment or other feelings of disappointment?
Naikan Inventory List
Take a few full size notebook paper and draw three columns. At the top of column #1, write "What he/she/they gave to me." At the top of column #2, write "What I gave to him/her/them." At the top of column #3, write "The trouble I caused him/her/them. Exhaust each column with your list of SPECIFIC items before moving onto the next. The timeline to consider is the last 3 months. The use of "always" or "usually" should be avoided. Be precise.
Write three letters of gratitude
You should have enough evidence to write three separate letters of appreciation to your partner. Be sure to make each different, using alternate words expressing thanks to your partner. You can give your partner this letter (or card), or you can simply keep it to yourself. Your choice. The exercise was for you anyway.
Write three letters of apology
You should have enough evidence from your list to apologize for putting your partner out. Make each letter unique by saying "I'm sorry" in different ways. Again, you can give this to your partner or simply keep it private. Either way, the exercise does its magic. If you were honest and thorough, you might have noticed that column #2 was shorter than columns 1 & 3. We are selfish creatures; always aware of what we're not getting and how our partners cause us grief.
I hope this exercise has helped deepen your gratitude during this holiday season!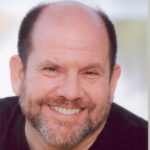 Stan Tatkin, PsyD, MFT, is a clinician and author who integrates neuroscience, attachment theory, and current therapies. He directs training programs throughout North America and globally. He is the author of We Do: Saying Yes to a Relationship of Depth, True Connection, and Enduring Love, Wired for Love: How Understanding Your Partner's Brain and Attachment Style Can Help You Defuse Conflict and Build a Secure Relationship. 
The community here at Sounds True wishes you a lovely holiday season! We are happy to collaborate with some of our Sounds True authors to offer you wisdom and practices as we move into this time together; please enjoy this blog series for your holiday season. 
To help encourage you and your loved ones to explore new possibilities this holiday season, we're offering 40% off nearly all of our programs, books, and courses sitewide. May you find the wisdom to light your way.