Human communication, even on a good day, is really terrible. It really is. We misunderstand each other much of the time.
Do you really know whether your partner understands what you are saying? Does your partner get the nuances or understand the purpose of the words you are using? Do you think they know exactly how you feel about your words or the meaning of the words? When you're listening to someone, do you think you really understand them? Do you understand their mind? Their context? More often than not, you are approximating each other. You're getting close.
Most of our communication is implicit, nonverbal. Our verbal communication, which we all love and adore and depend on, is really the culprit. It gets us into a lot of trouble.
When you were dating, I'm sure you were much more careful about the words you used. How careful are you now? Many couples grow sloppy with each other in terms of their verbal communication. They take shortcuts because they think they know each other.
You're probably taking a lot of shortcuts, assuming your partner understands the meaning of your words, and you're getting into trouble. Do you even have each other's attention when you are communicating? Many times, you don't. You both are busy, you are moving, and your lives are only getting busier. And then you find yourselves saying, as many couples do, "Oh, it's my partner's problem. They're not listening." Right?
When it comes to communication, you both must take responsibility for making sure that your speech is clear and understood by the other person. As you will read in this section, just because you say something, doesn't mean your partner is translating it as you intend.
Here's an example:
Partner A: I want more intimacy in our relationship.
Partner B: I want that, too!
The problem here is that to Partner A intimacy means "more sex." Partner B, on the other hand, thinks that agreeing to intimacy will mean more interpersonal talk. What is more is that sex actually means "only intercourse," and interpersonal talk specifically means "more questions about how I'm doing." That is how we talk to each other—as if the other person knows exactly what we mean. Much of the time, we don't even know exactly what we mean.
Remember the good old days (of course you don't) when speech was simpler? We would just say, "Duck!" or "Eat!" or "Sleep!" or "Run!" or "Lion!" Fast forward to today's linguistic complexities and consider for a moment all the nuances in our talk, all the lingo, all the changing meanings for regular words. Take the word sick, for example. Today it could mean physically ill, mentally ill, disgusting, or amazing. And the language couples use with each other can seem even more confusing. "I want to know you deeply" could mean many different things. "I want you to show me your soul" could make a person's head spin. "I want you to say what you really feel" can, for some, seem like a trick or an insurmountable task. We use a great many words and phrases that mean a great many things, none of which partners clarify with each other. This is a terrific error.
The human brain is always trying to conserve energy; it does as little as possible until it must. Most people, particularly partners, will treat clarification as unnecessary and, in fact, frustrating. "You should know what I mean," a partner might say. "My meaning is obvious." Or, "Everyone knows what that means." Both speaker and listener feel persecuted by the chasm between meaning and understanding. Minds misattune, which leads to heightened arousal (faster heartbeat, higher blood pressure), which leads to threat perception, which leads to fight, flight, or freeze.
Rinse and repeat.
Check and Recheck
This common and frankly annoying error is easily avoidable by returning to the formality likely present at the beginning of the relationship. Check in with simple, nonthreatening questions or requests:
"Are you saying . . . ?"

"I want your eyes because this is important . . ."

"Let me make sure I understand . . ."

"Say back what you heard . . ."

"Let me repeat that."

"What do you think I meant by . . . ?"

"We may not be talking about the same thing. Are you saying . . . ?"
Checking and rechecking is vital to daily governance and the proper running of a two-person system. If you were two astronauts communicating out in space while tethered to the mothership, would you be incredibly careful with your communication? You bet you would. Your lives would be at stake. If you were two generals deciding a war plan, would you talk in shorthand or assume you were on the same page? If you did, people would die. You are no different. If you and your partner continue to use shoddy communication to share information, your relationship will suffer badly.
These errors, if repeated again and again, go right into your respective personal narratives about what's wrong with the other partner and why you're unhappy. Remember, our personal narratives form to protect our interests only and are almost always based on faulty data—like errors in communication!
Be orderly. Be precise. Be responsible. Be a two-person system.
This excerpt is adapted from In Each Other's Care: A Guide to the Most Common Relationship Conflicts and How to Work Through Them by Stan Taktin, PsyD, MFT.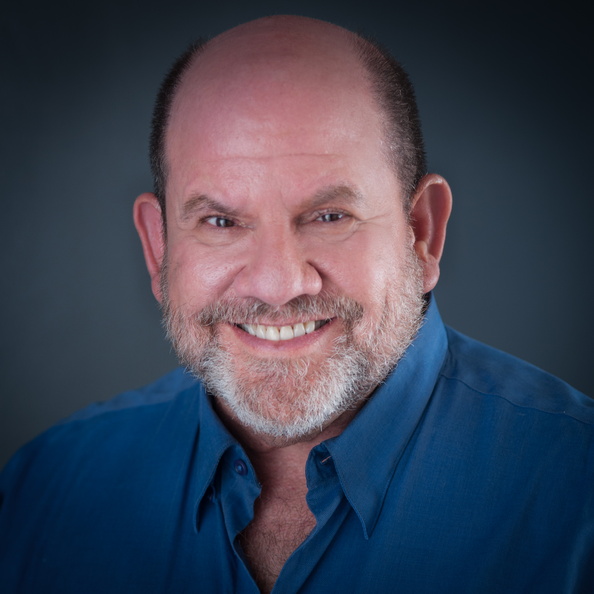 Stan Tatkin, PsyD, MFT, is a clinician, researcher, teacher, and developer of A Psychobiological Approach to Couple Therapy® (PACT). He has a clinical practice in Calabasas, California, and with his wife, Dr. Tracey Tatkin, cofounded the PACT Institute for the purpose of training other psychotherapists to use this method in their clinical practices. For more information, visit thepactinstitute.com.