People often think that "personal branding" is a dirty word. That it revolves around ego and vanity and self-promotion. After building and running my personal branding agency, SimplyBe. and reflecting on our unique approach to this space, I realized that there was something much deeper to this work.
Each of us is here for a specific reason. Each of us has a light that we need to shine. And most people don't know how to technically, practically tell their own story. Most of all, they don't feel they have the permission, the confidence, the support, to take the leap. My book, Be: A No-Bullsh*t Guide to Increasing Your Self Worth and Net Worth by Simply Being Yourself, is that permission slip—for you to get out of your own way, to dive deep and take the journey within. Although often perceived as a practice in exterior image, personal brand is really about how you see yourself, how you know yourself, how you come to cherish yourself. That is the journey that awaits you in Be.
There are a lot of people who don't want to be on social media or don't want to be "famous" and therefore feel like the work of personal branding isn't for them. But frankly, it doesn't matter if you use social media every day or if you never touch it for the rest of your life—you have a personal brand.
Your personal brand is your value. It's your worth. It's the impression you leave behind in any room or crowd. It's how you make people feel. It's how you interface with people wherever you go—the way you treat your barista, the way you talk to your children's teachers, the way you communicate with your team at work, how you create relationships in our community. It's your legacy. All of these daily interactions are opportunities to hone and master your brand on your terms. That is personal branding.
My background is in marketing and branding. I've cut my teeth in the world of social media working with Fortune 500 brands over the last 15+ years. That said, in this book you will find frameworks and easy DIY tools to build your brand from the ground up and to take it online and leverage it to build your business, your career, your reputation, your followership. You'll learn how to craft a message and a strategy, build PR awareness, create original content, identify your competitive landscape, and much more. It is a very tactical book in that sense. But my biggest inspiration and passion is bringing more humanity to business. Be. is a personal empowerment book at its core. Simply put, Be. is a study in the power of authenticity. 
Authenticity is a unique superpower that we all have. It's a practice in you simply being you, inclusive of all of your shadows, sh*t, failures, weaknesses, AND all of your successes, triumphs, talents, and unique gifts. That's what Be. will really challenge you to own—your fully unapologetic YOU.
My book is far more than what meets the eye. I hope you pick it up and learn that you, indeed, have a brand and that this simply means that you have something worthy and meaningful to share with the world. Personal branding, at its core, is an act of service. It is about what we are here to give versus what we are here to get. And when we architect a personal brand from that place, we come alive.
The world needs your light.
The world needs you to shine.
Every one of us has not just the privilege but the responsibility to step forward and simply be.
Don't let us down.
With love and light,
Jessica Zweig
Bestselling author of Be.
Founder & CEO, SimplyBe.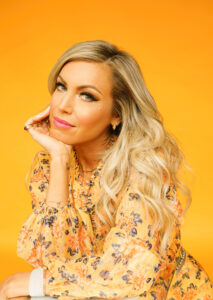 Jessica Zweig is the CEO and founder of the SimplyBe. agency, a personal branding company that helps millions of people worldwide. She's been named a "personal branding expert" by Forbes, a Top Digital Marketer to Watch by Inc., one of 2020's Most Notable Entrepreneurs by Crain's Chicago Business, and the 2018 and 2019 recipient of the international Stevie® Award for Female Entrepreneur of the Year. She's been featured on FOX, ABC, NBC, Thrive Global, Business Insider, and more as an expert on how an authentic personal brand is the key to a more successful career. For more, visit jessicazweig.com.
Author photo © Lindsey Smith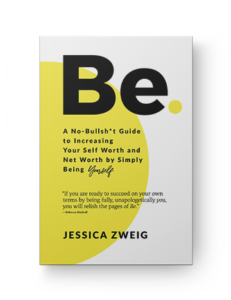 Learn More
Amazon | Barnes & Noble | IndieBound | Bookshop | Sounds True