You may not identify with the disorganized adaptation yourself, but perhaps people close to you live with this attachment style.
Clearly, this is not intended to serve as an end-all guide to helping these people (or anyone else, for that matter), but if you want to promote safety and secure relating in others, I highly recommend trying out the following habits. And if you're a person of the disorganized style, I hope you'll feel empowered to request the following practices from people you love:
Communicate simply and clearly.
As I illustrated at the beginning of this chapter, people with disorganized attachment often grew up in households with confusing mixed messages. For this reason, it's important to be as clear and direct as possible in your speech, especially when it comes to instructions or directions, or when your partner or child seems stuck in indecision or confusion. This occurs most profoundly in the freeze state, when people can have trouble finding the right words, responding at all, or even forming basic thoughts. When this occurs, giving the disorganized person as few options as possible is the best idea. Even in a less-charged state, they might have trouble choosing where to go to dinner among a number of favorite restaurants, and under stress, it's best to reduce any options down to two or three, max. Remember also to describe and explain things to children using age-appropriate concepts and language.
Be mindful of your tone of voice.
How we use our voice—especially the prosody, or tone of voice—communicates safety or danger to others. A melodic voice that employs fluid modulation and intonation fosters a sense of safety, whereas a monotone or robotic voice comes across as cold, uncaring, and in some cases, threatening. We often use a more musical tone of voice with babies and animals, our voice going up and down with affection in an exaggerated, singsong way. I'm not suggesting going around using the same type of voice with adults, but modulating your tone will certainly help when you're speaking with others.
Think about how people's voices change when they're angry or feel endangered; that's an evolutionary cue to the community that something's wrong. When danger occurs, we are biologically and evolutionarily designed to shift our tone to alert the tribe. Women's voices tend to become high-pitched and shrill, while men lower their tone and get louder, producing a booming voice. It immediately signals to other people that there is danger, that they should stop what they are doing and prepare to defend themselves. But when our voice does this under stress during a discussion or conflict with our partner—a relatively safe person (hopefully) whom we love—it can easily trigger their threat response, shifting them toward fighting or wanting to escape. So if you're interested in reconciliation and a positive result for your relationship, it will benefit you to be mindful of how you use your voice. Practicing a calming, soothing, and well-modulated voice will reduce a sense of threat in your partner when you are trying to work out intimacy issues or relationship concerns. Shrill or booming, threat-stimulating voices will trigger our amygdala, or reptilian brain, that's engaged in promoting survival responses, making our partner appear as an enemy rather than as our beloved.
Practice safe touch.
Using touch in a way that's loving and conscious of another person's boundaries also creates a feeling of safety. Physical touch amplifies anything we might be expressing verbally. In Snap: Making the Most of First Impressions, Body Language, and Charisma, Patti Wood says that we communicate regulation through regulated touch. That is, when we are regulated in our own body, we can convey physiological regulation even with a handshake. The key is to be centered and grounded in your own nervous system—within your own range of resiliency—before you employ touch in this way. Wood asserts that a simple, regulated handshake can offer more regulation than three hours of affirming, empowered conversation. Safe touch may help you and your partner regulate each other. Be mindful, however, that if your dysregulation is severe, it might be too much to touch another without dysregulating them. The chemistry or energy of your skin on theirs is communicated in a tangible way, so keep in mind the importance of taking time to establish your own regulation first if you can manage it. Think about how regulating hugs are when the other person is calm, loving, and safe. I'm not talking about those quick, pat-you-on-the-back kind of hugs, but the ones that involve bellies touching one another in a full-contact embrace. Try it with someone you feel close to. You can feel each other's bodies regulating from this type of contact.
One technique I often use with clients is to begin by simply sitting next to the person. I feel what that's like for a bit—getting a sense of their energy, so to speak—and allow them to get used to me. I ask if it is okay to place one of my palms near their back, between their shoulder blades, starting in their energy feld about three or four inches away from their skin, checking in with them to see how they're doing. If that goes well, and they agree, I gently put my hand on their body and find the right amount of pressure—too much or too little can make a big difference. I also ask them to let me know where the best spot on their back is, and I shift my hand in response. By doing so, I am adjusting my contact in attunement with their request, so they have the experience of having their needs met as I convey safety, presence, and care. For ongoing support, we can teach our partners or family members to do this, too.
Look at others (and use facial expressions) with kindness.
How we use our face when we express ourself can also communicate a sense of safety to our partner. The eyes are of particular importance. Take the idea of what I call "the beam gleam." It's a soft, safe gaze you see between couples that display secure attachment. It involves a lot of eye contact, of course, but also a look that expresses appreciation, love, and a sense that the other person is special. As I mentioned, it's important to invite this type of connection only when the person is available for it and not when they are dealing with shame, signaled by gaze aversion. Often their shame needs to be processed a bit before you can establish a nourishing connection with an attachment gaze. These nonverbal messages of connection and kindness really do trigger other people's safety responses. Think about the difference in your partner's face when they're angry (scowling, tense) and when they're happy to be with you (smiling, eyes wide and bright). People read your gaze and facial expressions all the time, even if they're not conscious of it.
This is an excerpt from The Power of Attachment: How to Create Deep and Lasting Intimate Relationships by Diane Poole Heller, PhD.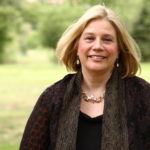 Diane Poole Heller, Ph.D., is an established expert in the field of Child and Adult Attachment Theory and Models, trauma resolution, and integrative healing techniques. Diane developed her own signature series on Adult Attachment called DARe (Dynamic Attachment Re-patterning experience) also known as SATe (Somatic Attachment Training experience). Dr. Heller began her work with Dr. Peter Levine, founder of SETI (Somatic Experiencing® Trauma Institute) in 1989. As Senior Faculty for SETI, she taught Somatic Experiencing® trauma work internationally for over 25 years. As a dynamic speaker and teacher, Diane has been featured at prestigious international events and conferences. She is the author of numerous articles in the field.
Buy your copy of The Power of Attachment at your favorite bookseller!