What does the moon have to do with flower essences and ritual? As we discussed in an earlier chapter, the moon represents a time before the dominant culture came into power. While the moon has no gender, it is a metaphor for the divine feminine and a symbol for the creative, the intuitive, the unconscious, and the shadow. Before the Gregorian calendar came into use in the sixteenth century, many cycles of time were measured on a lunar basis, as are the Islamic, Chinese, and Jewish calendars today. All ancient agriculture was organized around lunar and astrological transits, which is one of the basic practices of biodynamic farming today. Many of us feel a fascination with the moon, and I feel it beckons us back to a different consciousness, where much healing potential awaits.
Creating altars or sacred spaces outdoors can be another place for ritual work. While I can't have a moon garden in the city, I can have a few lunar plants in my windowsill to catch the moonlight.
Not all flowers bloom in the sunlight. Some plants prefer the darkness, opening to the night. Moon plants can be cultivated in any terrain. Many night bloomers are also very fragrant. I consider all plants medicinal to some degree; however, some of the moon garden plants may be more therapeutic than others. These can also be plants that you use for making your own flower essences. Or, if you like to make dried sticks of herbs to burn, you can use the plants from your moon garden, such as mugwort.
You can see the lunar signature of mugwort by observing the underside of the leaf, which is silver. The Latin name for it is Artemisia vulgaris; Artemis, if you remember, was the Greek goddess of the moon! Plants with light and white blooms work best, as well as gray and silvery leaves.
Here are some perfect moon garden plants: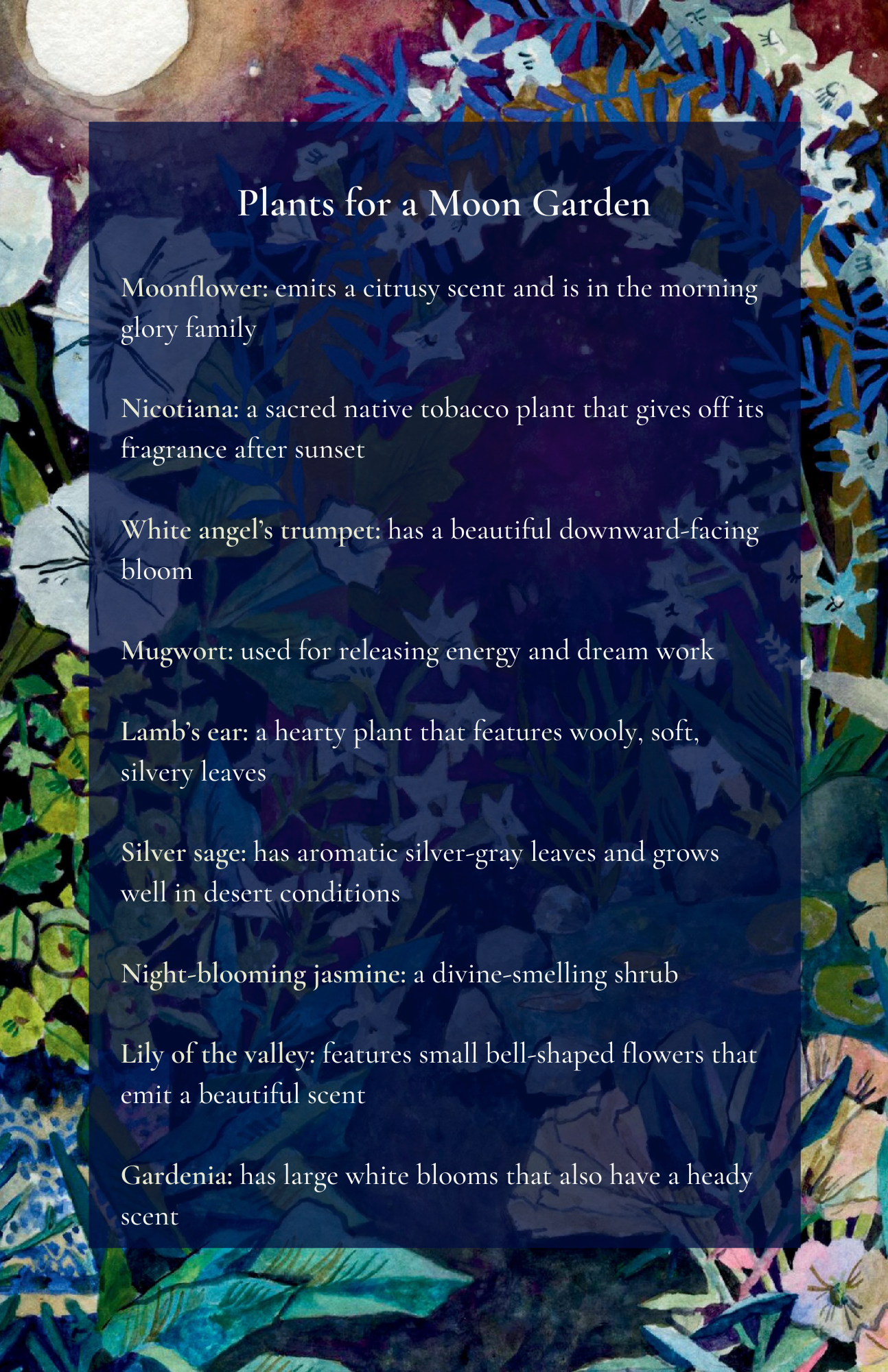 The video on how to make your own flower essence medicine can be found here.
This is an excerpt from The Bloom Book: A Flower Essence Guide to Cosmic Balance by Heidi Smith.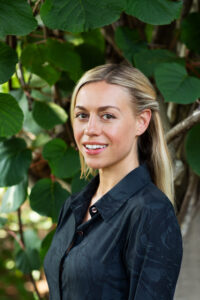 Heidi Smith, MA, RH (AHG), is a psychosomatic therapist, registered herbalist, and flower essence practitioner. Within her private practice, Moon & Bloom, Heidi works collaboratively with her clients to empower greater balance, actualization, and soul-level healing within themselves. She is passionate about engaging both the spiritual and scientific dimensions of the plant kingdom, and sees plant medicine and ritual as radical ways to promote individual, collective, and planetary healing. She lives in Brooklyn, New York, with her partner and two cats. For more, visit moonandbloom.com.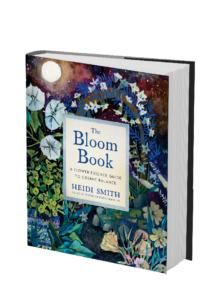 Learn More
Sounds True | Amazon | Barnes & Noble | Bookshop