Tahini Chocolate Chunk Blondies
From the book, Whole Girl by Sadie Radinsky
INGREDIENTS:
1 large egg

1 cup tahini

1/4 cup coconut sugar

3 Tbsp pure maple syrup

1 tsp vanilla extract

3/4 tsp baking soda

1/4 tsp sea salt

1/2 cup chopped dark chocolate

1/2 tsp flaky sea salt (optional)
Preheat your oven to 350F and line the bottom and sides of an 8 x 8-inch baking dish with parchment paper.

In a large bowl, whisk together the egg and tahini just until combined. Whisk in the coconut sugar, maple syrup, vanilla extract, baking soda, and sea salt. Do not overmix. Gently fold in the chopped dark chocolate.

Scoop the batter evenly into the prepared baking dish. Bake the blondies for 16 to 20 minutes, or until they're golden brown and the center is just cooked through. Sprinkle the top with flaky sea salt, if using.

Let the blondies cool for 10 minutes. Slice them into 9 large squares or 16 smaller squares and serve. Store leftovers in an airtight container at room temperature for up to 3 days, or in the refrigerator for up to 2 weeks.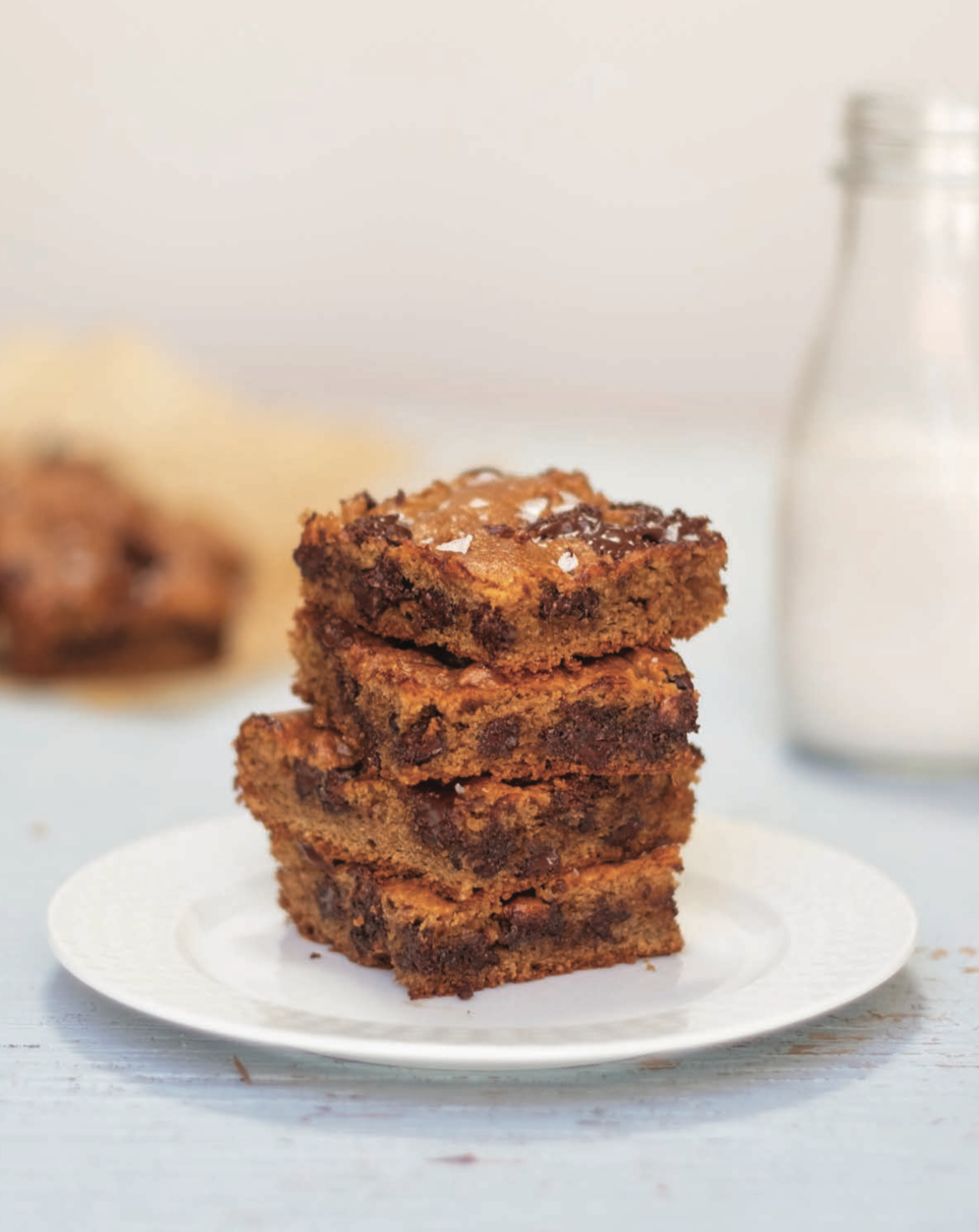 This recipe is featured in the young adult book, Whole Girl: Live Vibrantly, Love Your Entire Self, and Make Friends with Food by Sadie Radinsky.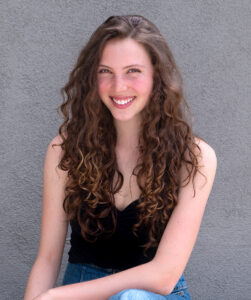 Sadie Radinsky is a 19-year-old blogger and recipe creator. For over six years, she has touched the lives of girls and women worldwide with her award-winning website, wholegirl.com, where she shares paleo treat recipes and advice for living an empowered life. She has published articles and recipes in national magazines and other platforms, including Paleo, Shape, Justine, mindbodygreen, and The Primal Kitchen Cookbook. She lives in the mountains of Los Angeles. For more, visit wholegirl.com.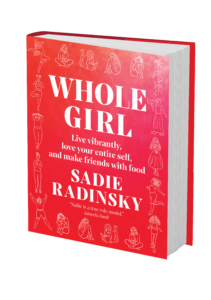 Sounds True | Amazon | Barnes & Noble | Bookshop | Indiebound