The Author
Jennie Lee is the author of Spark Change: 108 Provocative Questions for Spiritual Evolution. In addition to being an author, she is a recognized expert in the fields of yoga therapy and spiritual living. She has taught classical yoga and meditation for more than 20 years, and coached private clients in the practices that integrate life spiritually, mentally, emotionally, and physically. She is also the author of the award-winning books True Yoga: Practicing With the Yoga Sutras for Happiness & Spiritual Fulfillment and Breathing Love: Meditation in Action. She lives in Hawai'i with her husband and bunnies. For more, see jennieleeyogatherapy.com.
The Book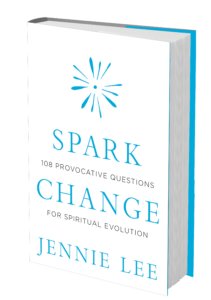 It's been said that finding the right question is as important as finding its answer. As author Jennie Lee writes, "Quality questions lead to quality answers. Questions promote deeper thought, connection, authenticity, and humility." In Spark Change, Lee shows you how to identify your most important personal questions and explore how they might redefine the trajectory of your life.
Send us a photo of you and your pet (and let us know if your pet had any role in helping you write your book)!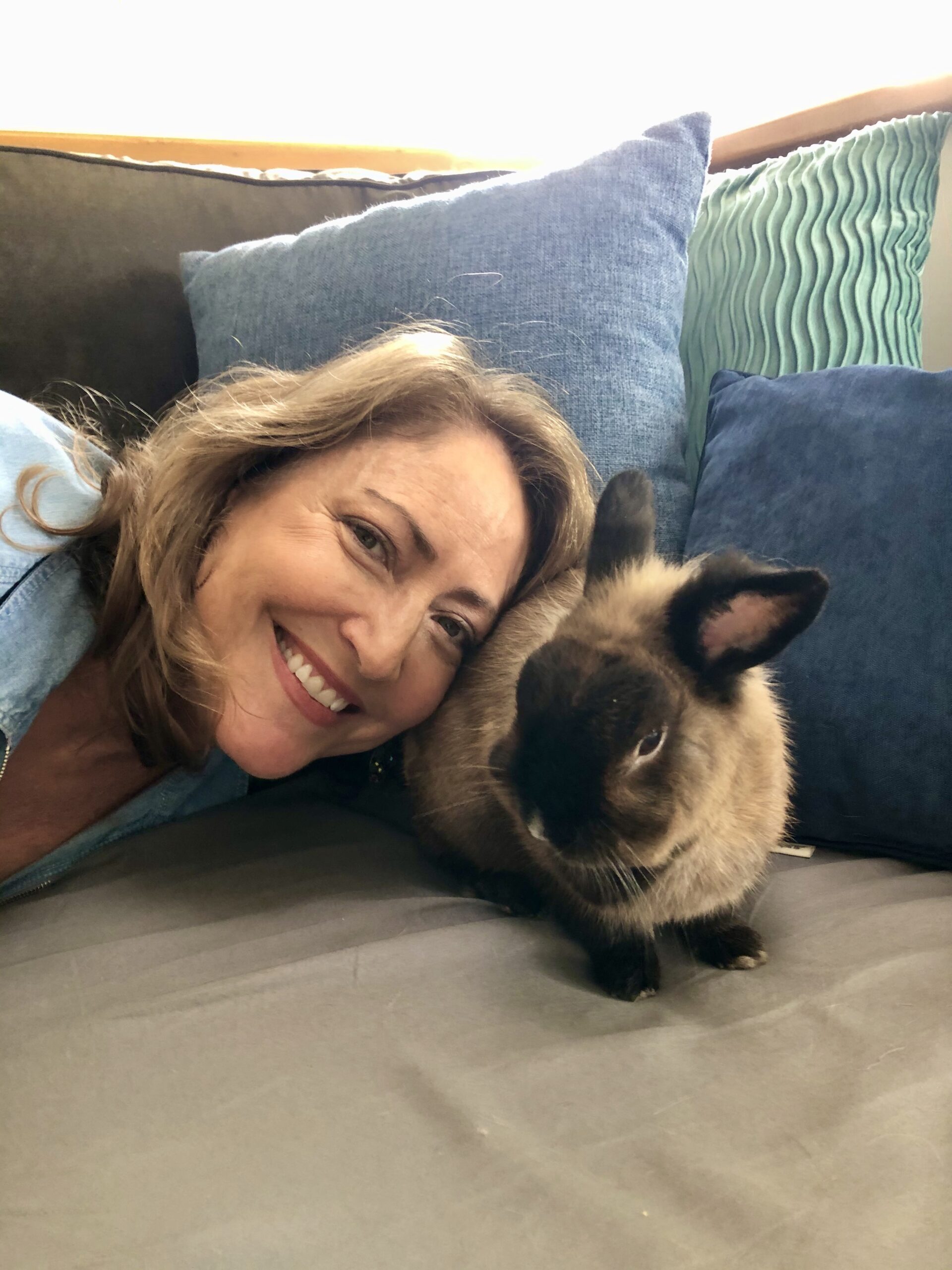 Most evenings I share a little couch time with my house bunny Toki. As prey animals, rabbits sense energy, so if I have had a tense day and carry any agitation into snuggle time, Toki will nip my leg as if to say, "calm down!" Relaxing with the bun reminds me to let go of what I can't control, and to practice being peaceful in the present moment. Toki time in the evening reinforces what I write about in Spark Change—the necessity of self-reflection and accountability for what needs changing within myself. And he is a darn cute teacher.
What is something about you that doesn't make it into your author bio? It could be something that impacts your work, or something totally random and entertaining!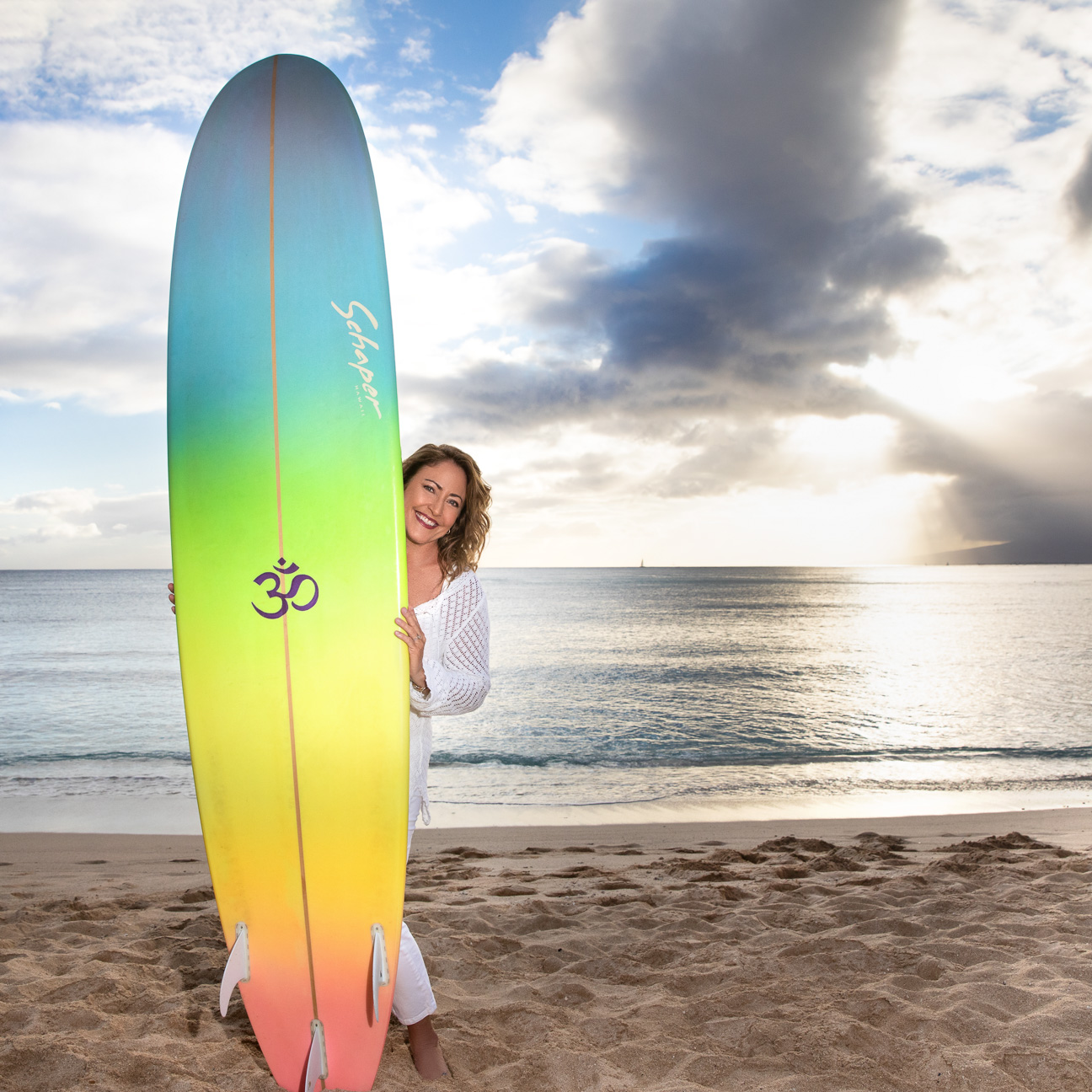 Although I grew up in Southern California, I was always a bit afraid of the ocean. When I moved to Hawai'i, I wanted to get beyond this fear, so I taught myself how to surf. Now, paddling out at dawn into the gorgeous turquoise water is one of the best things about my day. The focus that is required to catch a wave is an apt metaphor for accomplishing anything in life, and the exhilaration that comes when I make the drop and take the ride is pure joy.
What was your favorite book as a child?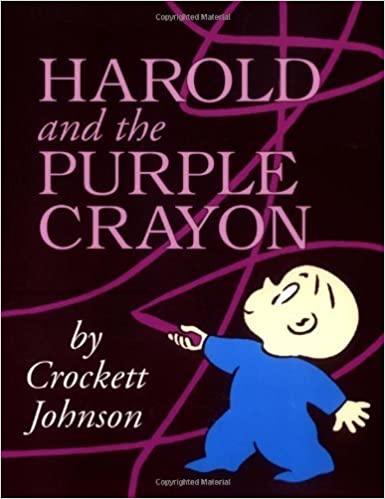 As an only child, I played alone a lot.  I loved Harold and the Purple Crayon because Harold drew himself into his own adventures, created his own frightening dragons, and saved his own life by imagining a new way home. Imagination is essential to living a creative life and this story illustrates how we craft our experiences through our thoughts. Ever since childhood, I have been learning how to design, with greater intention, the life of my dreams by eliminating dead ends in my thinking and replacing them with new roads home.
Learn More