The Author
Matt Licata, PhD, is the author of A Healing Space: Befriending Ourselves in Difficult Times, coming out in November, 2020. In addition to being an author, he is a practicing psychotherapist and hosts in-person retreats. His work incorporates developmental, psychoanalytic, and depth psychologies, as well as contemplative, meditative, and mindfulness-based approaches for transformation and healing. He co-facilitates a monthly online membership community called Befriending Yourself, is author of The Path Is Everywhere, and is the creator of the blog A Healing Space. He lives in Boulder, Colorado. For more, visit mattlicataphd.com.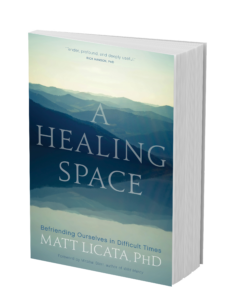 The Book
Is healing a matter of solving a problem, curing a sickness, or making our wounds disappear? "In my experience," writes depth psychotherapist and meditation teacher Matt Licata, "true healing is not a state where we become liberated from uncomfortable feelings, but one in which we are free and flexible to welcome our complete experience—whether happy or difficult—more fully." With A Healing Space, Dr. Licata invites us to explore a more vital sense of wellness—one that does not put us in opposition to life's hardship, but instead welcomes all experience as part of the soul's majestic vastness.
Are you learning any new tricks or skills during this time (COVID)? Has your book taken on a new meaning in the world's current circumstances? Is there anything you would have included in your book if you were writing it now?
One thing I've been struck by in this time of COVID is just how formative, powerful, and challenging solitude can be for each of us, and how through confronting our aloneness we will inevitably meet parts of ourselves that we had lost contact with in times of status quo. As relational beings, wired to connect and co-regulate with one another, it can be so counter-instinctive to be alone, for there to be an absence of "good others" in our lives, and how much we take this for granted.
What has become a lot clearer to me is how we can call on these "internal others" who, through many moments of kindness, attunement, empathy, and compassion, reside as an "internal network" within us, and how important this can be in times of physical separation—and how truly available they are, even from afar, in ways that might surprise us. 
I'm happy that A Healing Space is coming out during this time as it is centered around the art and practice of "befriending" and what that might mean in our contemporary world. Had I known that we would be sheltering in place and social distancing as we are, I would have more explicitly addressed the unique ways that isolation, solitude, and even loneliness can serve as actual allies on the path of awakening and healing, portals or doorways to a more merciful, wise, and compassionate relationship with ourselves and others.
What is one unexpected thing or habit that inspires your writing practice? 
So much of my writing comes out of conversations I have with others—friends, family, students, clients, and even strangers. I often find myself deeply curious and even in awe at how others find meaning in their experience, make sense of it, and organize it in ways that are similar—and also at times quite different—to my own. 
There's something about being in conversation that opens me to another person's heart, to their soul, to their psyche, and I often leave a conversation with new ideas, lenses, or reality tunnels, which I tend to explore via image and language. 
It's sometimes not easy for me to "sit down and write" in a general and abstract way. It requires live interaction with another human being or with the natural world in order to flow. It's almost like I wait to hear a certain whisper or inner song that arises from conversation and quickly scramble to be the scribe for that to come into the world.
If there is a book that started your spiritual journey, what was it? How old were you, and how did you discover it? How would you describe its impact?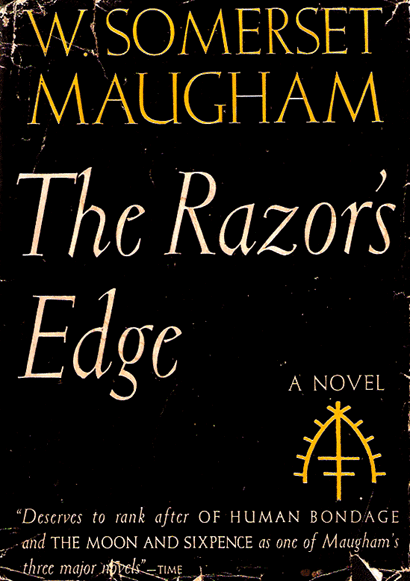 The first overt "spiritual" book I remember reading was in my senior year of high school: The Razor's Edge, by W. Somerset Maugham. I would have been 17 at the time and had always been a bit of a dreamer with a vivid imagination and deep curiosity and wonder as to whether I really belonged in this place. 
It was an identification with the protagonist, Larry Darrell, that catalyzed a certain longing in me, a knowing that there was more to this life than it appeared. To this day, I can return to some of those feelings I felt at the time, an opening or crack in reality, you might say, that invited me into a life of deeper meaning, magic, and aliveness. 
I reread the book while traveling in India in my early 20s and continued my connection with Maugham and with Darrell, especially with Larry's journeys in India himself. I had a kindred spirit out there somewhere and I remember that meaning a lot to me at the time, that there was at least one other person who wondered and wandered in the same way that I did.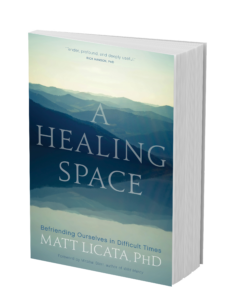 Learn More
Sounds True | Amazon | Barnes&Noble | Bookshop | Indiebound