Dear Readers,
I'm excited that my new picture book 
Forest Bath Right Down this Path
is part of the Sounds True Kids collection. It's a book of my heart as it portrays a fog forest—Barred Island Preserve—that my family and I hike every year on our summer vacation in Maine. I'm thrilled that you can enjoy this forest through the window of Khoa Le's gorgeous illustrations.
As we wander the forest's moss-lined paths, we smell pines and firs, touch bark and berries, and listen to birds and chipmunks. The hike ends at a rocky beach where we swim and explore tidepools. When we leave, we feel peaceful and calm. The name for this kind of soothing experience is forest bathing.
There's evidence that smelling chemicals from trees called phytoncides and microbes from soil called mycobacterium vaccae may reduce stress and boost immune function.
I work as a child psychiatrist to help children, teens, and adults, and I'm always looking for ways to help people manage stress and anxiety. Some of the recommendations I make for doing this include exercise, taking time away from screens, meditating, and connecting with family and friends. I try to do these things myself, too! Every morning I take a half hour walk through the woods near my home.

I'm also a parent of two children (now young adults), and I've been concerned about the ways phones and screens are interfering with paying attention to the natural world as well as one another. It's known that spending a lot of time on social media is contributing to the worsening of teens' mental health. Adults need to take time away from their phones, too. That's why the main character of my book, Kayla, encourages her father to put away his phone and fully engage in their walk through their forest. Children want their parents' undivided attention; often they're the ones encouraging adults to turn off their phones and be present.

I hope this book inspires you to spend time with your loved ones outdoors and soak in all its beauty and mental health benefits. Happy forest bathing!
Wishing you fresh air and sunshine,
Lisa Robinson
P.S. I invite you to download the free story time kit with five activities for children to learn more about forest bathing—from heading out on a sensory expedition to exploring their senses to making art in nature.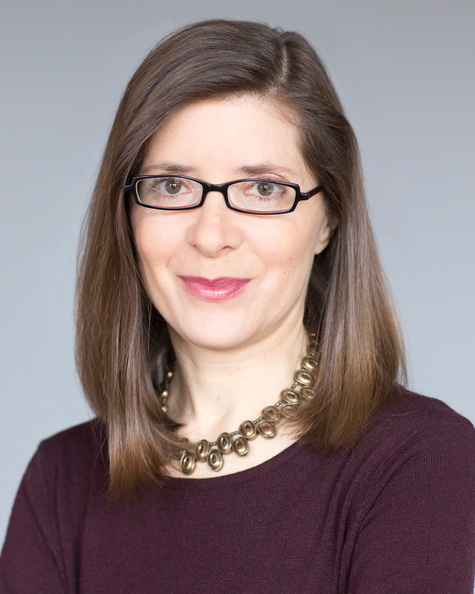 Lisa Robinson is a therapist, picture book writer, and nature enthusiast. She lives in Newton, Massachusetts. Every summer her family travels to coastal Maine for two weeks. The highlight of the trip is a walk through Barred Island Preserve on Deer Isle. The animals and plants mentioned in her new children's book, Forest Bath Right Down This Path, are all found there. Learn more about Lisa and her work at author-lisa-robinson.com.