For empaths and sensitive people, the holidays can be extra stressful because they are exposed to more socializing and holiday events. This means interacting with relatives, friends or acquaintances who may be energy vampires. Since empaths are emotional sponges, they tend to absorb other people's negative energy unless they have a plan to approach the holiday season. Here are some tips from my book: Thriving as an Empath: 365 Days of Self-Care for Sensitive People.
Identify the energy vampires in your life
In your journal, write down the name of five energy vampires in your life that you may encounter over the holiday season. Then, write down what type of energy vampire they are so you know exactly how they drain your energy. For instance, The Criticizer: For instance they might say, "Oh dear, it looks like you've put on a few pounds!." Or the Drama Queen, Controller, Narcissist or Passive Aggressive.
Journal about strategies to use
It's important to pre-plan the strategies you use with these people. Write these in your journal. For instance, if you're going to encounter a drama queen/king, tell yourself "I will not ask them how they are doing or look deeply into their eyes to encourage long stories. I will not feed into the drama queen/kings antics." Map out your strategies so you are prepared.
Set clear boundaries
Boundaries are essential for all empaths and sensitive people to learn. Because we wear invisible signs around our necks saying "I can help you", people flock from far and wide to tell us their life stories. Thus, it is important to set boundaries with energy vampires, and limit the time you interact with them. If necessary, escape into the bathroom for some quiet time.
No is a complete sentence
When dealing with energy vampires, such as rageaholics, it is important to learn how to say "no" to someone dumping anger on you. As an empath, anger feels toxic to me so I don't allow it in my vicinity. If you're going to encounter an angry person who tends to dump, be prepared to say "no" to them and politely excuse yourself to talk to someone else.
Notice your emotional triggers
We tend to be drained if our own unresolved issues are activated. So, it is healthy to examine your emotional triggers so you can't be drained by people pushing your buttons. For instance, are you triggered by sadness, depression or anxiety? Or when someone tries to control you? Identify your triggers and begin to heal them in your private meditations or with a guide. This self-healing will help you be a more empowered empath!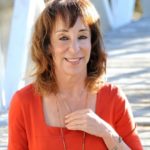 Judith Orloff, MD, is a leading voice in the fields of medicine, psychiatry, and intuitive development. An assistant clinical professor of psychiatry at UCLA, her bestselling books include Emotional Freedom, Positive Energy, Dr. Judith Orloff's Guide to Intuitive Healing, and Second Sight. Find more inspiration at Dr. Orloff's website drjudithorloff.com.
The community here at Sounds True wishes you a lovely holiday season! We are happy to collaborate with some of our Sounds True authors to offer you wisdom and practices as we move into this time together; please enjoy this blog series for your holiday season. 
To help encourage you and your loved ones to explore new possibilities this holiday season, we're offering 40% off nearly all of our programs, books, and courses sitewide. May you find the wisdom to light your way.