The Author
Catherine Bailey is the author of multiple picture books, including Harbor Bound and Mind Your Monsters. For more, please visit catherinebaileybooks.com.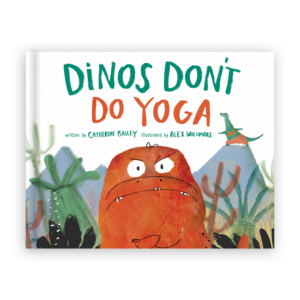 The Book
Rex is a dinosaur with a rough, tough crew. But when a yoga-loving dinosaur comes to town, Rex and his fierce friends discover there's more to strength than big muscles and bad attitudes. This fun-filled story features timely themes about kindness, friendship, and being able to see past our differences.
Has your book taken on a new meaning in the world's current circumstances? Is there anything you would have included in your book if you were writing it now?
Dinos Don't Do Yoga was written back during the calm and quiet of 2018. At the time, it was simply a funny story about a grumpy T. rex. Today we are living in a very different world. Things have changed dramatically in terms of how people interact with each other—from social distancing to increased activism.
So now when I read Dinos Don't Do Yoga, the relationships between the characters are more meaningful. I hope my readers see kindness, acceptance, and connection (in addition to a funny story!). I also hope that the book inspires children to explore yoga as a physical means of dealing with the stress of these crazy times. Yoga is a beautiful way to get back to a happy mental space.
After all, if dinos can do it—so can we!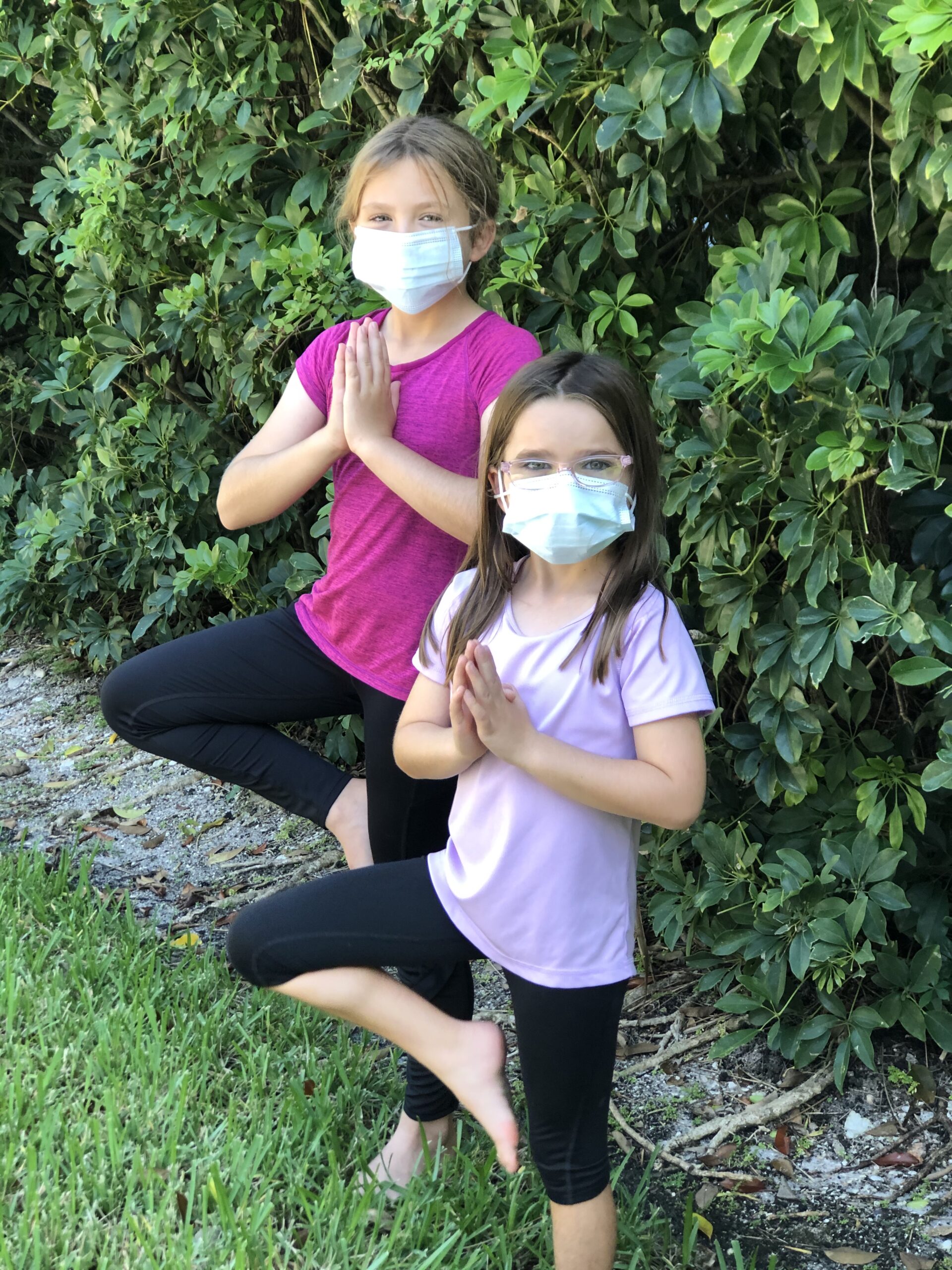 Send us a photo of you and your pet, and let us know if your pet had any role in helping you write your book!
Here we have a snapshot of the world's most annoyed cat. I decided to share this particular picture because it reminded me of the Dinos Don't Do Yoga cover. The illustrator of the book, Alex Willmore, brilliantly contrasted the highly disgruntled Rex (complete with eye twitch!) with his blithely happy costar, Sam. I laugh every time I see that artwork!
The same is true for this photograph of myself and our family cat, Chloe. This picture was taken right after her first (and probably last) bath. In my defense, I only bathed her because she had a small flea problem. She still has not forgiven me.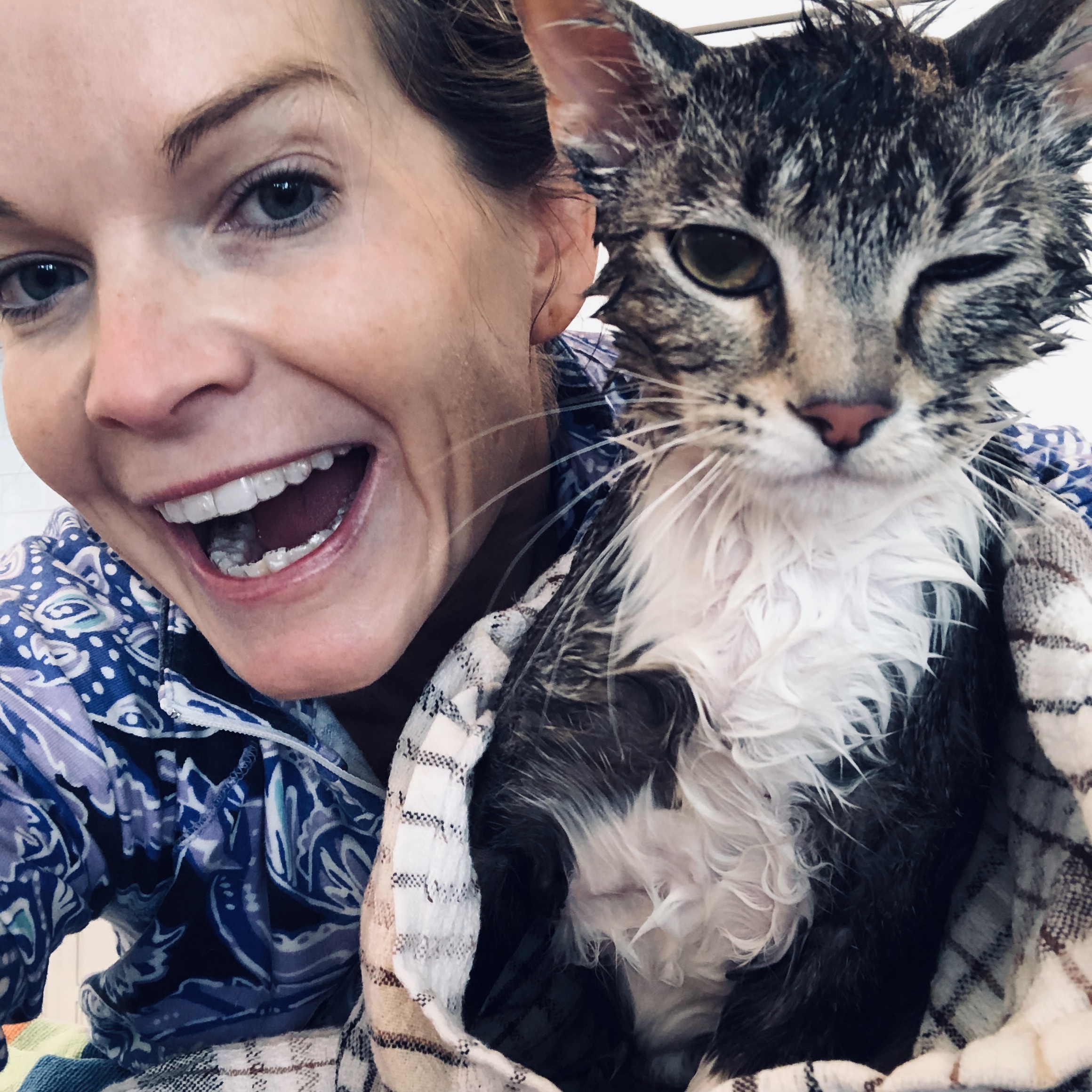 What is something about you that doesn't make it into your author bio?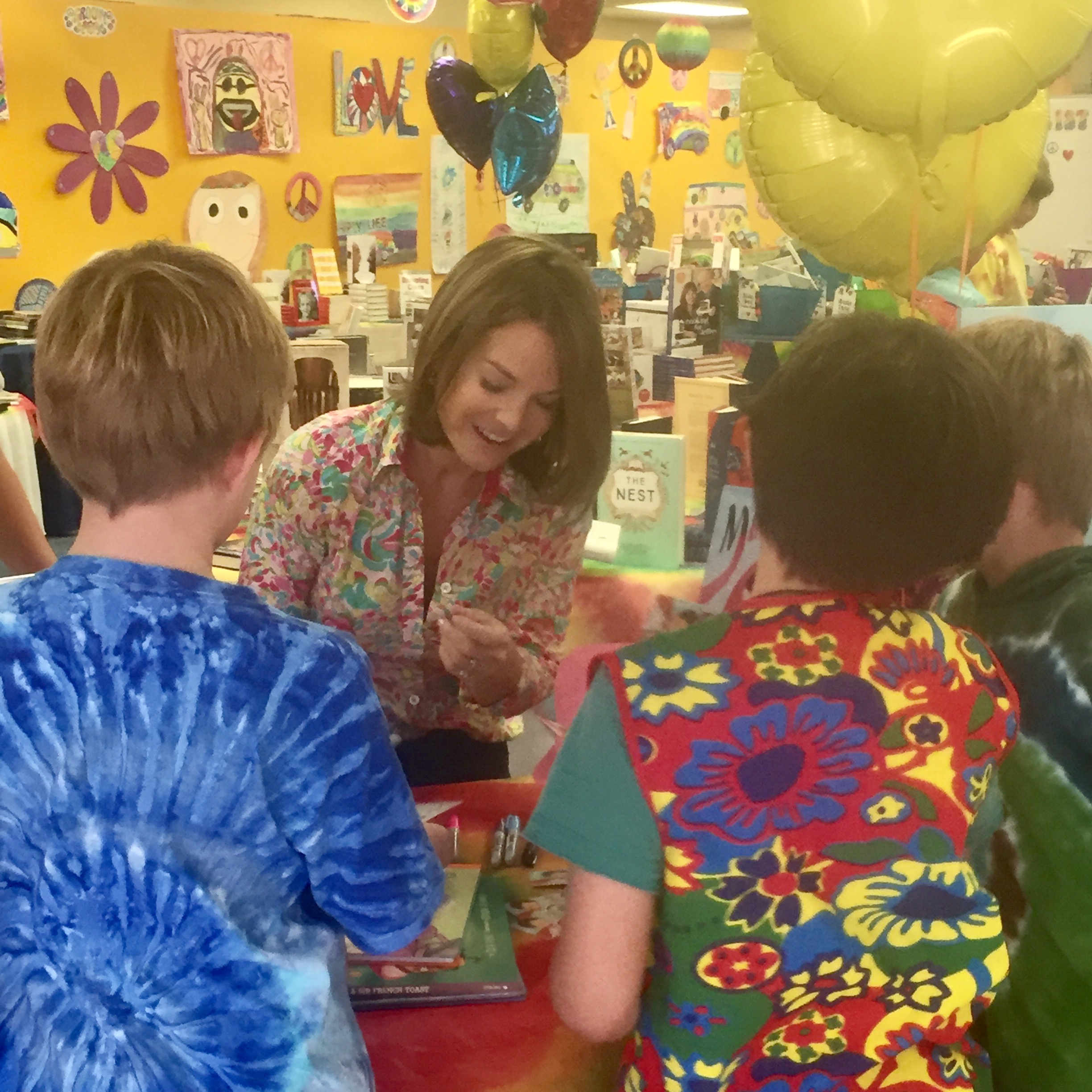 My author biography contains all sorts of fun tidbits, but it doesn't mention this one cool thing about me: I am kid-sized! By which I mean I'm very short for my age. You cannot tell from (most) pictures, but even though I am an official middle-aged grown-up, I am only 4'8" tall. That is about the size of the average second grader! 
So why do I mention it? What's so great about being super small? Well, a lot of things! But best of all is that it makes me empathetic and mindful of other people's differences. And that makes me a better writer. For example, it was easy for me to create the characters of Rex (challenged by his petite arms) and Sam (a true "outsider") in Dinos Don't Do Yoga. It is true what they say—great things come in small packages.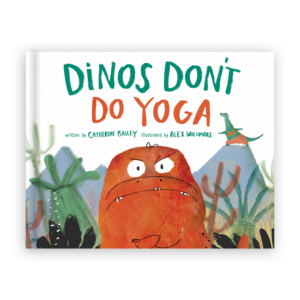 Learn More
Sounds True | Amazon | Barnes & Noble | IndieBound | Bookshop