We are facing what is perhaps the greatest civilizational crisis of our time, the global ecological emergency. If the underlying challenge to climate change (and other systemic social problems) can be traced to human disrelation—a state of being out of accordance with nature, ourselves, and other humans—then I propose it to be a fundamentally spiritual problem, as much as an environmental, scientific, technological, cultural, psychological, economic, or historical one. At the root of this spiritual problem is collective trauma.
My work as a teacher over the past 20 years has focused on the integration of science and mysticism. Over time, as my training programs and retreats developed what emerged was a clear need to address collective trauma. 
Attuned: Practicing Interdependence to Heal Our Trauma—and Our World is a guide for anyone committed to the healing of our struggling world. With practical instruction on reducing stress and building  resilience, along with practices such as transparent communication, my book is intended to support each of us and our communities in embracing our interdependence. As you learn to attune to others, you begin to refine  your capacity to relate  — and to walk the profound journey of healing individual, ancestral, and collective trauma.
The complexity of challenges we face in the 21st century demands a new level of human collaboration. To respond with creativity and innovation to these challenges, we must think holistically. In this way, we awaken our most intrinsic biological gifts: the powers of our soul's intelligence – that which inside us knows how to heal and restore.
Perhaps, rather than finding ourselves alive in a time of exponential, unstoppable decline, we will discover the power to access the evolutionary gifts that appear dormant in us. To accomplish this, I believe we must do it together—not separately, but in relation, as communities dedicated to healing our collectives.
It may take only a small number of us to establish a new level of collective coherence—to share our light, heal our wounds, and realize the unawakened potential of our world. Will you join me on this journey of attunement?
With gratitude,
Thomas Hübl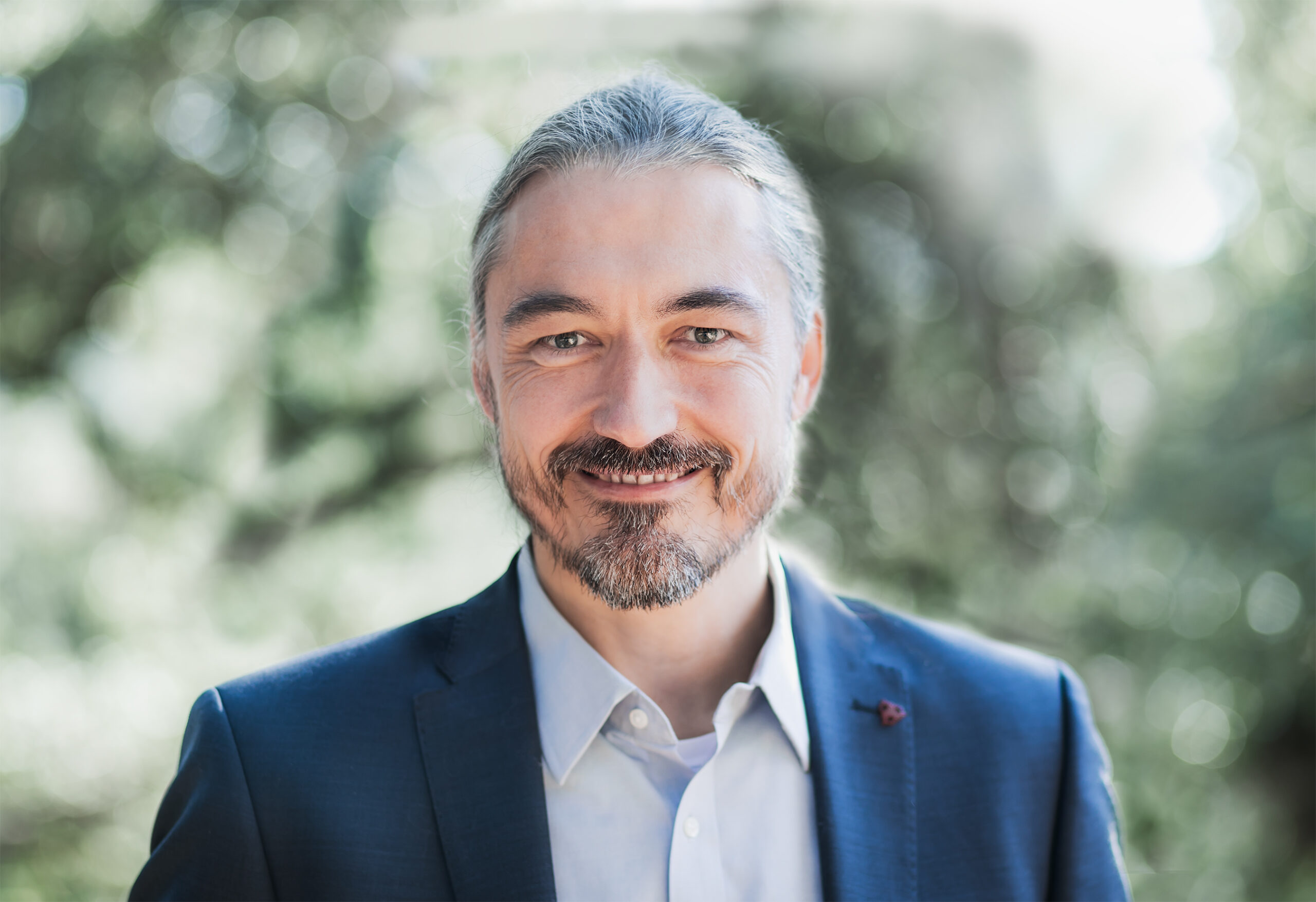 Thomas Hübl, PhD, is a renowned teacher, author, and international facilitator who works within the complexity of systems and cultural change by integrating modern science with the insights of humanity's wisdom traditions. Since the early 2000s, he has led large-scale events on the healing of collective trauma, with a special focus on the shared history of Israelis and Germans, and facilitated healing and dialogue around racism, oppression, colonialism, and genocide, among other topics. He is the author of Healing Collective Trauma and Attuned (both with Julie Jordan Avritt). He has served as an advisor and guest faculty for universities and organizations, and he is currently a visiting scholar at Harvard University's Wyss Institute. For more, visit www.attunedbook.com.