We find ourselves in a time that is rich with paths toward spiritual awakening, especially that pinnacle of awakening called "nonduality."
The Fullness of the Ground is my contribution to that abundance. It describes in detail the lived experience of nondual realization.
In the book, I offer a series of gentle attunement practices, called the Realization Process, for uncovering and knowing ourselves as a fundamental, undivided dimension of consciousness, pervading our whole body and environment. Pervading our body, fundamental consciousness is experienced as the authentic ground of our individual being. Pervading our body and environment, it is the basis of our oneness with everyone and everything around us. This means that we become whole as individuals at the same time as we transcend our individuality and experience unity with our surroundings.
As a longtime spiritual teacher and psychotherapist, I feel that there is not enough emphasis in some of the nonduality teachings about how this realization enriches our lives. I have been particularly concerned about teachings that encourage people to disconnect from themselves as individuals or to suppress their emotional responses to the world around them. In this book, I instead offer a path to nondual realization that is deeply embodied and that matures us as individuals, at the same time that it opens us to self–other oneness. Far from erasing us as individuals, nondual realization enhances our experience of our own unique existence. It deepens all of our human capacities, including our ability to feel, to think, and to enjoy our lives. It can help heal and enhance our relationships with other people by enabling us to experience deep contact with others without losing inward contact with ourselves.
Central to the method in this book is the important difference between being aware of the body and inhabiting the body. So I often begin with this simple exercise for experiencing this distinction:
Sit upright with your hands in your lap.
Take a moment to become aware of your hands. You may notice how warm or cold they are or how tense or relaxed they are. This is becoming aware of your hands.
Now enter into your hands. Experience yourself as present, living within your hands. This is inhabiting your hands.
You can go on to inhabiting different parts of your body and, finally, your body as a whole. See if you can feel present everywhere within your body, rather than aware of it from the outside.
In the Realization Process, we go through several steps, taking around 30 minutes, to reach this next part. But, for a very shortened version, if you can feel that you are living within your body, then next find the space outside of your body, the space in your environment.
Let yourself experience that the space inside and outside of your body is the same undivided space. Without leaving your body, experience that the space that pervades your body also pervades your whole environment. This is the spacious expanse of fundamental consciousness.
Judith Blackstone, PhD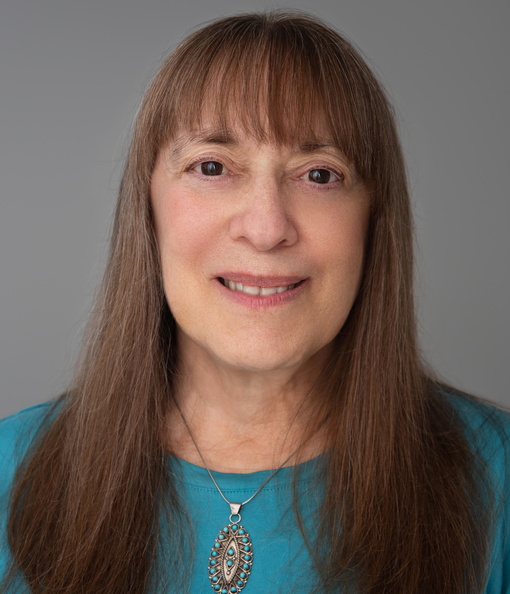 Judith Blackstone, PhD, is a psychotherapist and innovative teacher in contemporary spirituality. She developed the Realization Process®, an embodied approach to personal and relational healing and nondual realization. She is the author of Trauma and the Unbound Body, Belonging Here, The Intimate Life, The Enlightenment Process, and The Empathic Ground.