In its role as protector, the Shadow of the Mind instills fear when adversity strikes or when we try to grow beyond what we are used to, even if we are stepping into something we have long dreamed of. To the Shadow of the Mind, expansion means risking harm and hurt. In its great valor, it tries to override our aspirations by berating and belittling us or by keeping us caught up in anxiety-producing thoughts. It does this in an attempt to keep us safe. It will try to stop us from evolving and changing. It will do whatever it can to prevent us from following through with our deepest calls and dreams.
When we are not aware of the shadow's ways, we can become its captive and find it hard to move freely in our lives. Kim, a student of mine, told me that when lying on the floor for meditation, she would often feel overwhelmingly vulnerable. Being undefended, open, and receptive was so difficult. She recognized all the ways her body was contracting in "an effort at self-defense."
The revelation both startled and humbled her. Before this moment, she hadn't seen how her shadow was holding dominance over her body, but once aware, she was able to release it. This brought her to tears. Kim, like so many of us, was operating under the force of this shadow, and did not even realize its grip. We do not realize we are in an almost constant state of bracing ourselves, rather than opening up to our life.
When something in our life falls, ruptures, or shifts; when challenge or change sprawls forward; when a condition isn't met; or our perceived safety and comforts are threatened, the Shadow of the Mind rises up and assumes dominance. It rises up when grief knocks on our door. When we sit down to meditate and breathe and feel fear coming to the surface as we begin to meet ourselves. When life says that the ground you are standing on is not as solid as you thought. When a lover leaves, or a trust is betrayed; when an angry or harsh word guts us. Even when a love is realized, when dreams manifest, the Shadow of the Mind shows up to maintain safety and order. It tries to divert us from touching down in these places. It is what we hide behind most days and what stops us from living an emboldened life.
But here's the thing: you have the ultimate say. You get to say no, I am ready to face all the risks in order to live a more fully embodied and alive life.
It's worth pausing here to recognize that you have always held this power. The Body of Light has been there all along. But you need to relieve the shadow of its duty before you can give the wheel to your Body of Light and let it steer the ship.
Join Sarah in a guided practice to find your Body of Light in this video, From Shadow to Light.
This is an adapted excerpt from Heart Minded: How to Hold Yourself and Others in Love by Sarah Blondin.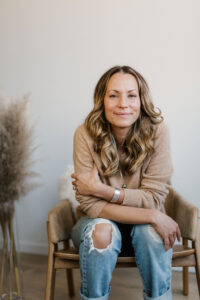 Sarah Blondin is an internationally beloved spiritual teacher. Her guided meditations on the app InsightTimer have received nearly 10 million plays. She hosts the popular podcast Live Awake, as well as the online course Coming Home to Yourself. Her work has been translated into many languages and is in use in prison, recovery, and wellness programs. For more, visit sarahblondin.com.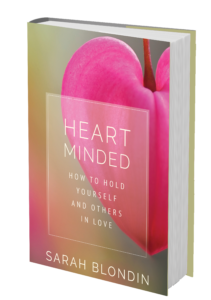 Learn More