In the first two decades of this new century, the science of nostalgia has exploded. There are now hundreds of published scientific studies exploring a wide range of questions about how humans experience nostalgia and the different roles it plays in daily life. Scholars from all over the world are now conducting diverse studies about the ways nostalgia influences our lives.
Keeping in mind the history of nostalgia, it's amazing what we are now learning. Nostalgia is certainly not a disease and it's far more than just a source of entertainment. By using the gold standard of science—experiments in which research participants are randomly assigned to different treatment conditions—we've been able to answer a number of key questions. What causes people to experience nostalgia? How does nostalgia impact how people feel about their current lives? Does nostalgia influence our interests, goals, and behavior? If so, in what ways? Do the effects of nostalgia differ from person to person?
In addition to experimental studies, we have now conducted rigorous survey studies observing how nostalgia naturally occurs and what psychological characteristics, life experiences, and behaviors it tends to be associated with. This has helped us answer other intriguing questions. Are some individuals naturally more nostalgic than others? Is there a nostalgic personality type? Are people more or less nostalgic at different ages? Are people more or less nostalgic when experiencing different life changes such as moving away from home, starting a new career, facing personal tragedy and loss, or experiencing major life disruptions such as a global pandemic?
Over the last two decades, we have asked thousands of people to document their nostalgic memories. This has given us a great deal of insight into the more qualitative experience of nostalgia, which has in turn helped us develop a more complete picture of what happens inside a person's mind when they take a nostalgic trip down memory lane. These personal stories have guided a lot of my research questions on the topic.
Combining these different approaches to researching nostalgia, mycolleagues and I have made a number of discoveries that cast this old emotional experience in a brand-new light. We've put nostalgia under the microscope, and what we've discovered is that nostalgia doesn't cause problems as proposed by past scholars, physicians, and psychologists. On the contrary, problems cause nostalgia.
When people are down because they feel sad, lonely, meaningless, uncertain, or even just bored, they often turn to nostalgia. Nostalgia lifts our spirits and offers stability and guidance when life becomes chaotic and the future feels uncertain. Even though nostalgia contains sentiments of loss, it ultimately makes people feel happier, more authentic and self-confident, more loved and supported, and more likely to perceive life as meaningful. In addition, nostalgia inspires action. Nostalgia starts with people self-reflecting on cherished memories, but it also drives people to look outside of themselves, help others, create, and innovate.
Though I've been researching nostalgia for a couple of decades now, I've remained excited about the topic because there is still so much to learn and so many ways to apply the knowledge we've gained to helping people improve their lives and the world we all share.
Journal Prompts:
Get out a pen or pencil and a piece of paper; or use a digital device, such as a phone, tablet, or computer. Briefly jot down your reactions to the following questions: 
How would you define nostalgia?

Do you consider yourself to be highly nostalgic, moderately nostalgic, or rarely nostalgic? 

Do you think the activities in which you engage in the present—from your work to your personal hobbies—are meaningfully influenced by nostalgia? 

Do you think nostalgia can help you pursue your current goals and make plans for the future? Finally, what is a nostalgic memory that really stands out as special to you? Describe this memory and how it makes you feel. 
Excerpted from Past Forward: How Nostalgia Can Help You Live a More Meaningful Life by Clay Routledge, PhD.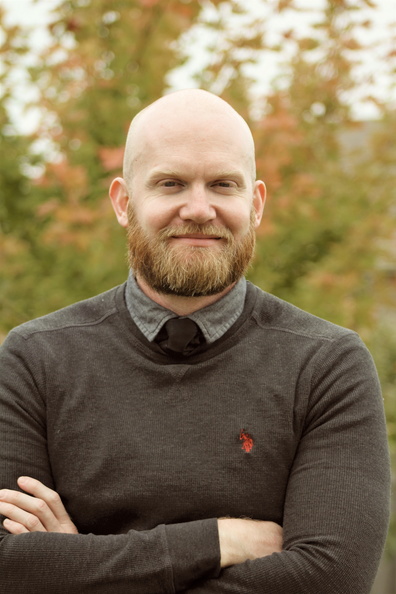 Clay Routledge, PhD, is a leading expert in existential psychology. His work has been featured inn the New York Times, the Wall Street Journal, the Washington Post, the Guardian, the Atlantic, The New Yorker, Wired, Forbes, and more. He is the vice president of research and director of the Human Flourishing Lab at the Archbridge Institute. For more, visit clayroutledge.com.